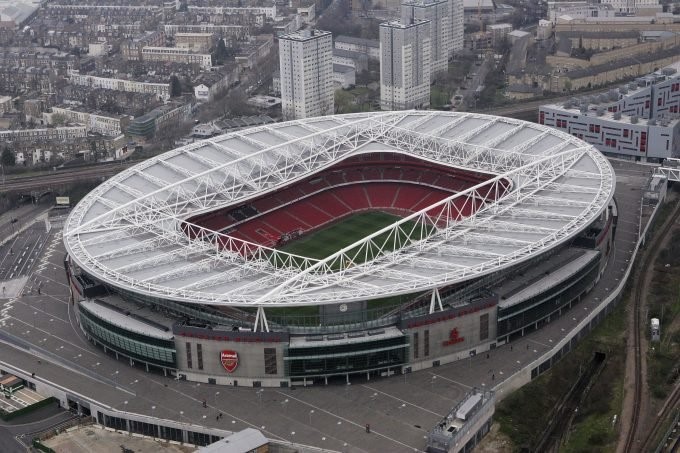 Al Ahly's engineering consultant Sameh Kamel revealed all details regarding the new club stadium and the sporting complex surrounding it.
Since his election in 2017, one of Mahmoud El-Khatib's first promises to the Al Ahly fans is the construction of the first independent stadium for the club.
When he first announced the project, four years ago, El-Khatib confirmed that the stadium will have 60,000 seats. This would make it the third largest stadium in Egypt after Borg El-Arab [86,000 seats] and the Cairo International Stadium [74,100].
It was also set to be designed by Populous, the same architecture company that designed Arsenal's stadium the Emirates and London's famous Wembley Stadium. Several Arab investors, including former Al Ahly honorary president Turki Al-Sheikh, were also expected to finance the stadium.
The Reds president Mahmoud El-Khatib then announced last week that they will go through with the project.
While none of the above information has been reconfirmed by the club as of yet, Kamel gave away some important details about the project and the upcoming steps they will take.
"The stadium will be established on an area that is about 48,000 meters, aside from the other surrounding buildings. Such as training grounds and the indoor hall." Kamel told Al Ahly website while they were laying the stadium's foundation stone.
"The stadium is expected to be finished within 5 years. And it will have a capacity of 50,000 fans. We are currently discussing its design, as this will be our next step.
"Moreover, we will inaugurate a squash complex, which includes 8 courts, within two months in the club's branch in Sheikh Zayed City.
"Also, a gymnastics and karate hall will be inaugurated, in addition to a social service building and two artificial turf pitches.
"Finally, I would like to thank Al Ahly's board of directors for achieving great milestones according to their presidential program." He concluded.
As they await the completion of the stadium, Al Ahly will continue playing at the Al Ahly WE Stadium, previously known as the Al-Salam Military Stadium. The Reds bought the stadium in 2019 until 2045 as part of the club's "2045 vision", with an option to return the stadium if Al Ahly's new proposed stadium is built.