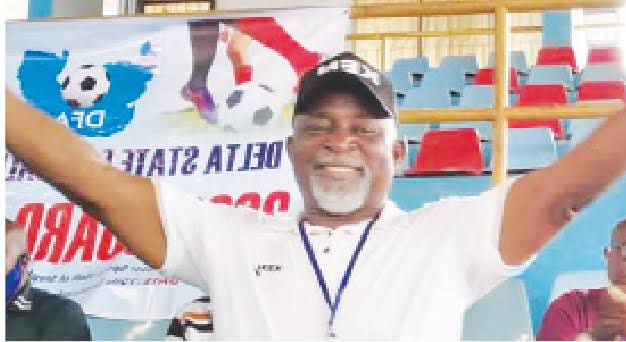 The chairman of the Delta State Football Association, DFA, Ken Nwaomucha has hailed Warri Wolves' U-15 team, the Junior Wolves, as worthy ambassadors of the state at the 2021 NPFL/La-Liga U-15 Promises Youth League in Enugu.
Nwaomucha noted this after the young Seasiders beat Akwa United by a lone goal on Friday in the semi-finals to book their place in Sunday's final against the defending champions, Katsina United.
The DFA boss said the exploit of the team has shown that there is abundant raw football talents in Delta State, commending Warri Wolves management team led by Etu Moses for using their platform to nurture young brilliant players.
"They've represented Warri Wolves, in fact, the state very well," said the DFA chairman.
"They're worthy ambassadors of the state."
"Their fine run in Enugu has shown that we have abundant talents here in Delta.
"I commend Etu Moses and his team at Warri Wolves for using their to give young players the opportunity to excel and market themselves very well."
Nwaomucha advised the players and coaches of the team not to underrate Katsina United, having defeated the Changi Boys before in the competition.
Sunday's final is at 4pm at the Nnamdi Azikwe Stadium in Enugu.