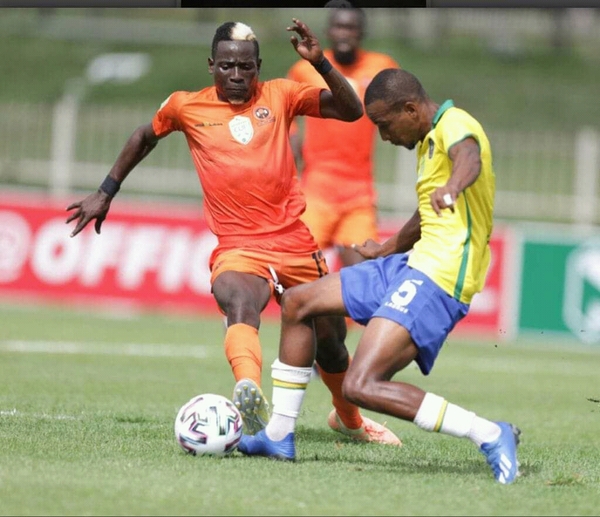 Malawian striker Khuda Muyaba has a near impossible task of scoring 13 goals in the remaining four games for South Africa's Polokwane City FC.
Earlier this year, Muyaba vowed to score 20 goals in the second-tier league GladAfrica Championship.
On Saturday, Muyaba scored in the 1-0 win over 10-man Cape Town Spurs.
However, that was just his seventh league goal of the GladAfrica Championship.
It means the controversial Malawian striker is remaining with 13 goals.
Earlier this year, Muyaba said: "The goals I have scored have given me confidence that I can score 20 goals this season. All I need to do is to work extra hard so that I achieve my goal."
In March 2021, Muyaba also vowed to score for Malawi during a 2021 Africa Cup of Nations qualifying game against South Sudan.
He fired blanks against South Sudan then in the subsequent meeting with Uganda.
The former Silver Strikers forward often greets his exclusions from the national team with taunts that the team does not play football but mere cricket.
Muyaba apologized paving the way for his recall.
Muyaba signed for Polokwane in 2019 soon after winning the Golden Boot Award for the Super League in Malawi with 21 goals.
Earlier this season, he threatened to quit Polokwane over alleged unpaid dues.
Muyaba ended up apologizing again and returned to South Africa.
Overall, the win took Polokwane to 10th place with 34 points from 26 games on the 16-member log table.
Polokwane have moved to safety from relegation.
Up the table, Richard Bay lead the championship chase on 45 points.
Bay saw off AmaTuks 3-2 on Sunday.