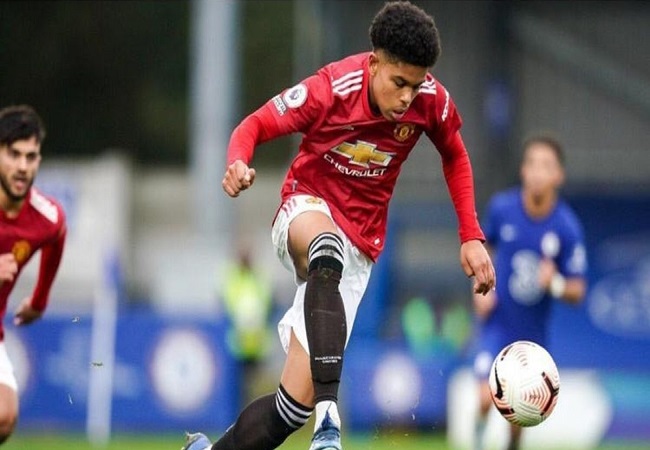 Nigeria-born Shola Shoretire was on target for Manchester United Under-23 on Monday.
He scored a double alongside Anthony Elanga, also a brace, in the 6-2 win over Derby County.
It was the final away Premier League 2 game for United played at the Loughborough University Stadium
The win saw Neil Wood's side jump up to fifth place in the Division One table.
"United's lead coach must have been delighted, not only with the result but also the fantastic performance of his players who displayed a scintillating brand of flair and quality all evening.
"The victory also transformed the team's goal difference from a three-goal negative total of 51-54, before the game, to a much better looking 57-56 at the final whistle," United website reports.
Shoretire debuted for United in the 3-1 win over Newcastle United, coming on for Marcus Rashford on February 21 2021.
He then became United's youngest player to appear in a European competition when he replaced Mason Greenwood in the away 0-0 draw at Real Sociedad.