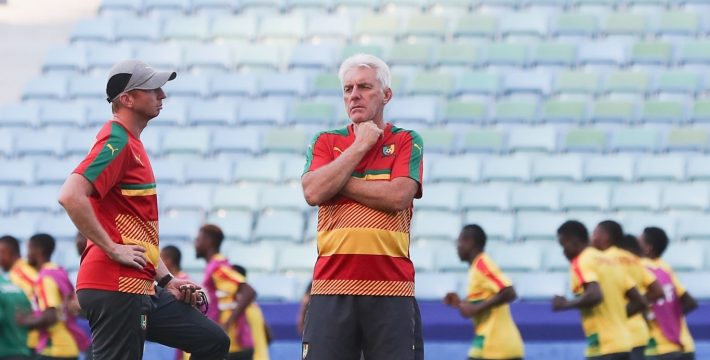 The Congolese football association has confirmed that it had settled for Hugo Broos as the Leopards coach only to learn that he had opted for South Africa.
The association's executive committee meeting looked set to announce Broos as the replacement for Christian N'sengi on Wednesday.
However, on the same day, the South African Football Association unveiled in absentia Broos as the Bafana Bafana mentor.
"FECOFA met two days in a row in an Enlarged Committee to the National Technical Direction and to the former Leopards to decide on the choice of the new coach of the Senior A Leopards to lead the national team of the DR Congo to the next deadlines in particular the qualifiers for the Qatar 2022 World Cup, " Fecofa press release states.
"During these two meetings, she had thrown her take off on the Belgian technician Hugo Bross and had also started discussions on his salary claims . "
Now Fecofa says it would choose the new coach as soon as possible.
"FECOFA decides to this end to broaden its consultation base in order to provide the DR Congo as soon as possible with a national coach to match its ambitions," the press release.
So far Frenchmen Sebastien Migné and Patrice Neveu have emerged as front runners for the job.
Other coaches linked with the job:
Michel Prud'hommes
Marc Wilmots
Pascal Dupraz
Christian Gourcuff
Alain Giresse