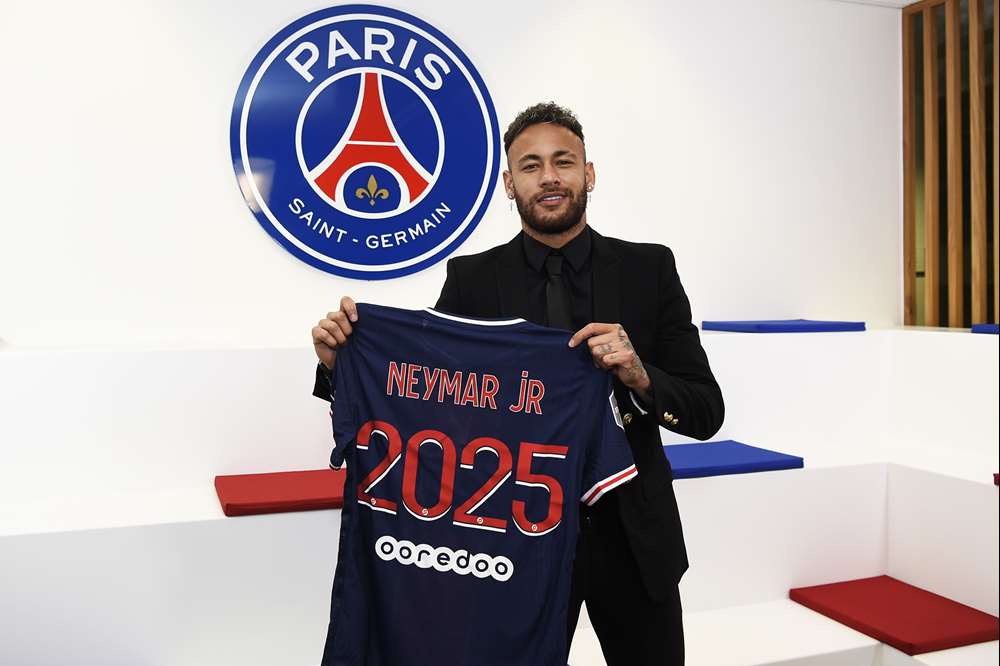 Paris Saint-Germain talisman Neymar Jr said the club quest to win the UEFA Champions League title was one reasons he extended his contract.
Neymar signed a four years contract extension with PSG that will see him remain in the club until 2025.
The Brazilllian has been subject of transfer speculations as there were rumours that he could return to Barcelona but he has committed his future with the Parisians.
Speaking with PSGTV after extending his contract, the former Barca player said be believe in the club project and want to be part of it.
"I'm very happy, very happy to be extending my contract with Paris until 2025. 
"The truth is that I'm very happy to be staying here for four more years, to be a part of the club's project, to try and win titles, to try and achieve our biggest dream which is the Champions League. 
"So I'm happy to be staying at the club, to be a part of it and to be extending my contract."
On what motivated him to extend his contract despite rumours of his departure, he said;
"The first factor is happiness. 
'The joy of being part of this squad, of the team, of Paris Saint-Germain, the club. 
"And then, of course, the affinity I have with the club, with the work, with the players that are in the squad today, with a great coach who will certainly help us even more. 
"These things make you believe in the project even more."
Neymar was asked to compare what has changed between when he signed for the club form Barca and now.
He said, "I have changed a lot. 
"I have learned a lot. Things have happened that should not have happened. 
"We had fights, a few sad times, but overall, the evolution has been very positive. 
"I am happy, I am proud to be part of the history of Paris Saint-Germain. 
"I think I have improved as a person, as a human being, and as a player too. 
"So, I am very happy to be extending my contract, to be part of the history of Paris and I hope to put many more trophies on the shelf for Paris Saint-Germain."
On his part, PSG manager Mauricio Pochettino while reacting to the new contract signed by the Brazillian said he was delighted to still have him in his squad.
"
The whole of the PSG family is happy about Neymar Jr's contract extension. 
"The challenge, for all of the players, is to continue to grow as a team and use this individual talent for the best of the team. 
"We want to continue to build a team. It's a huge challenge for the future. 
"Paris Saint-Germain's ambition is there. Neymar Jr's extension is a proof, for the present and for the future. 
"The club is working with the ambition of continuing to progress and win."