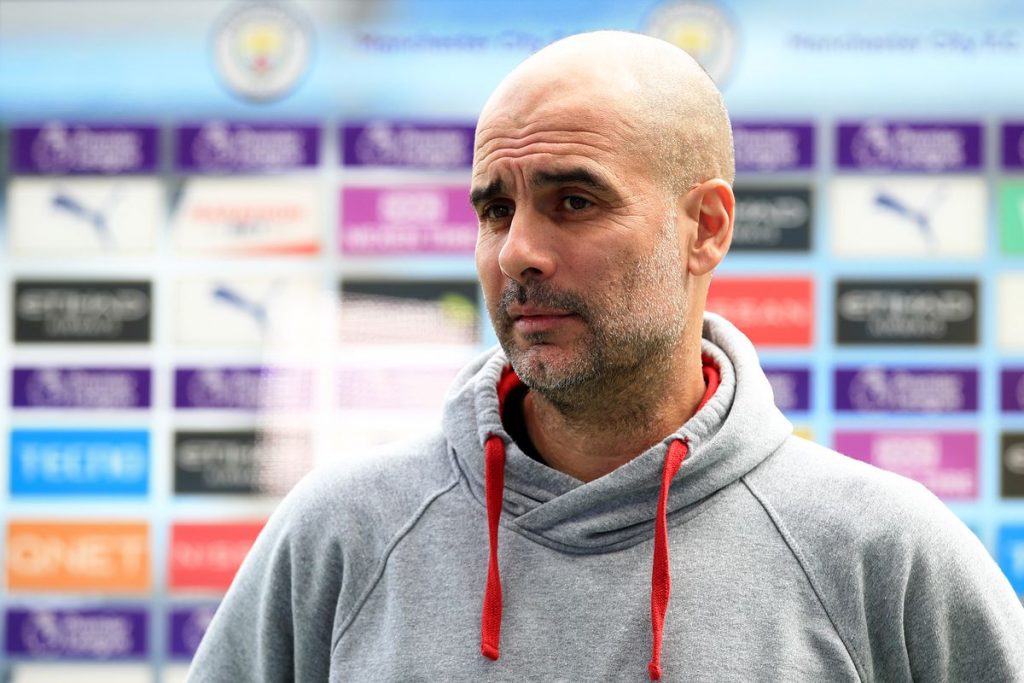 Manchester City manager Pep Guardiola said the 2-1 loss to Chelsea will have little bearing ahead of the UEFA Champions League final at the end of the month.
The Cityzens saw their title party celebration delayed as Chelsea came back from a goal down to win 2-1 at the Etihad Stadium in Saturday's Premier League game.
Manchester City are still in search of three points from their final three games before they will be crowned champions.
It will be the second time Chelsea have defeated City with one of the defeat coming in the FA Cup semi-final three weeks ago.
Guardiola in his post-match conference congratulated Chelsea but noted that the Champions League will be a different ball game.
"We have 21 days [before the final, he said
"We will see what happens in the final. It's a different competition, we are going to try to play this game, we will analyse and play the final, which is a dream come true for us.
"Chelsea have been there many times, it's the first time we will be there.
"We are going to approach it in the best way possible.
"All I can say is congratulations Chelsea for the victory.
"We will go to Newcastle and try to win the Premier League. 
"If not to Brighton, if not against Everton and then after we will go and prepare the final against them."
Raheem Sterling gave City a 1-0 lead at the break and it might have been greater but Sergio Aguero saw his Panenka penalty saved by Edouard Mendy and the visitors took full advantage of the reprieve
Hakim Ziyech equalised with a smart finish on the hour mark and Marcos Alonso netted a 90th minute winner to complete a frustrating evening for City