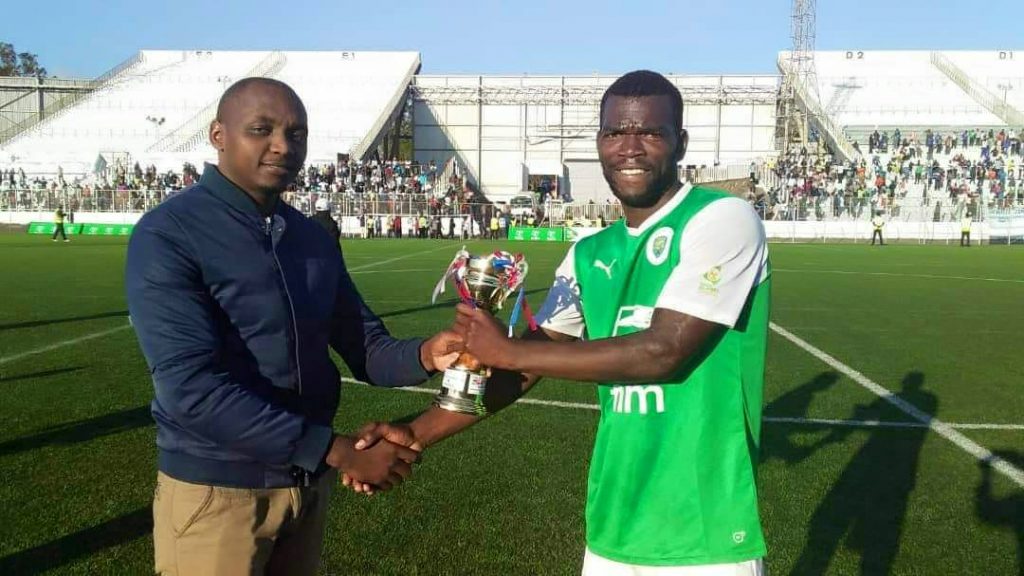 Moyale Barracks FC made it six TNM Super League wins in a row after beating Karonga United 2-0 at Mzuzu Stadium on Sunday.
Seasoned striker Deus Nkutu scored twice as Moyale moved from position seven to four on the 16-member log table after amassing 24 points from 14 games.
The Mzuzu-based soldiers have rediscovered their form following the return of coach Nicholas Mhango.
Moyale have since finished their first-round assignments, having displaced Ekwendeni Hammers FC from fourth position.
The rookies Hammers continue to slide down the table they are now placed fifth with 23 points from 15 games.
Moyale have defeated Be Forward Wanderers 1-0,  Hammers 3-2, Kamuzu Barracks 1-0, Mzuzu Warriors 1-0 and Red Lions 2-0 before making it six games following Sunday's win.
In another game played on Sunday, Ekwendeni drew 0-0 with Lilongwe hosts, Civil Service United.
Up the table, Silver finished the first round on top with 35 points, nine points ahead of defending champions, Nyasa Big Bullets.
Fixtures:
Friday 14th May, 2021
Red Lions v TN Stars @ Chiwembe 14:30hrs
Saturday 15th May, 2021
Mzuzu Warriors v Kamuzu Barracks @ Mzuzu Stadium 14:30hrs
Civil Service FC v Be Forward Wanderers @ Civo Stadium 14:30hrs
Nyasa Big Bullets v TN Stars @ Kamuzu Stadium 14:30pm