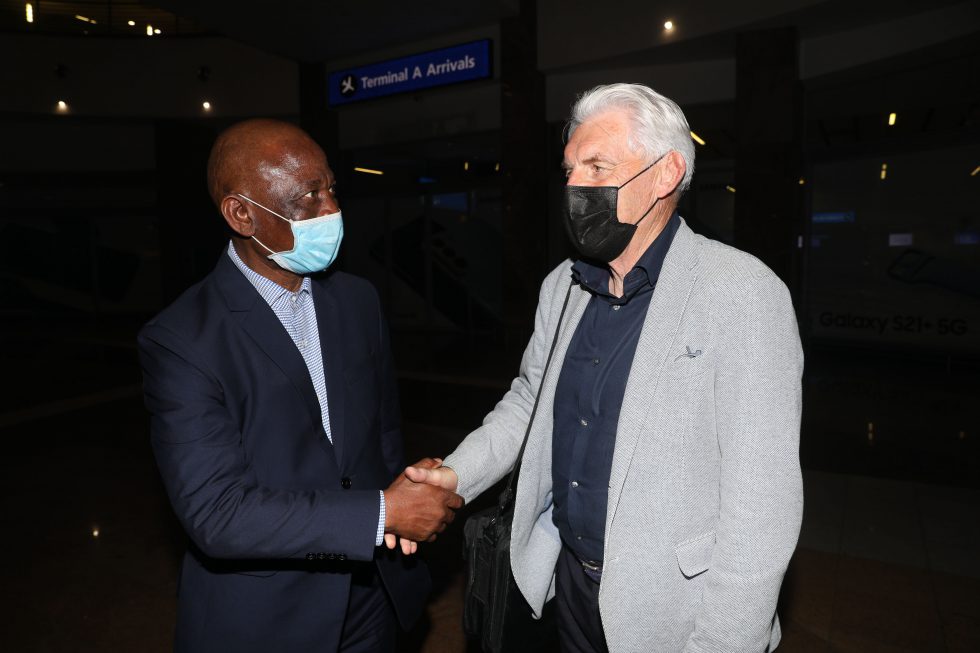 South Africa's newly appointed coach Hugo Broos jetted in the country on Monday evening.
South African Football Association (Safa) President Danny Jordaan and deputy chair of SAFA Technical Committee Bhudha Mathathe met the coach upon arrival in Johannesburg.
Broos said he was ready to start his Bafana Bafana reign.
The Belgian told South Africa Broadcasting Corporation (SABC) that he was a bit relieved that the 2022 World Cup qualifiers for Africa have been shifted from next month to September 2021.
"It will be tough … we have to be ready. With big players you never have problems, you have problems with players who think they are stars.
"So, I worked with a lot of good players and there are always problems with players who think they are the best. Then you have a problem. But when you are a good player; a really good player, a good player knows what he has to do. If there is one player I know it's Percy [Tau]," Broos told SABC.
The 69-year-old Broos won the Africa Cup of Nations title in 2017 with Cameroon.
Safa says the former Cameroon mentor "will spend most of Tuesday familiarising himself with the country's football environment.
"He will then meet members of the media to further spell out his plans but is buoyant that he can't wait to hit the ground running."
Broos starts his reign in the World Cup qualifying matches for Africa in September.
South Africa are in Group G comprising Ghana, Zimbabwe and Ethiopia.