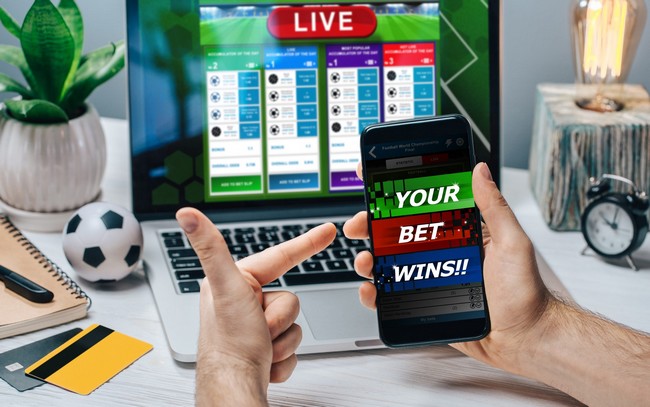 Sports, especially football, are extremely popular among Africans. Sports competitions provide African fans with not only great entertainment, but also the chance to earn money by making sports bets. Many Africans profit handsomely from sports betting, and online sportsbooks are around to make it easier for them.
Despite the fact that up to 40% of the African population lives in poverty, the continent is becoming one of the most lucrative sports betting markets in the world.
Why is Sports Betting on the Rise in Africa?
There are many reasons why Africans are betting huge sums of money on sports in greater numbers. For very good reasons, offshore sports betting service providers are flocking to Africa in large numbers.
Africans are Sports-Crazy
Africans are passionate about sports, with football being the most common on the continent. Cricket, basketball, and running races are some of the other sports that Africans are passionate about. African youth are also huge fans of European football leagues and other FIFA events. They'll be gathered in nearby bars and hotels, intently following proceedings.
These leagues also provide them with the opportunity to wager on different sporting events. The EPL is the continent's most successful football league. The top European leagues, such as the EPL, La Liga, Serie A, and Bundesliga, are where most Betway punters put their bets. Other European competitions, such as the UEFA Champions League and UEFA Europa League, provide punters with additional options.
Rise of Mobile Betting
In Africa, the use of mobile devices is on the rise. Africans are increasingly enjoying the pleasures of mobile sports betting. African sports betting companies have partnered with top mobile phone companies to connect their sports betting products to mobile money services.
In addition, the ability to bet online from wherever you are has been received overwhelmingly by the betting fraternity. Betting on the go is an appealing prospect that comes with unbeatable convenience.
Lenient Betting Laws
Because of the lenient sports betting laws in most African countries, European and American sports betting companies are rapidly expanding into Africa. South Africa is the only country in the world that has properly controlled the gambling industry. Gambling regulations are new in most African nations, and the fledgling industry is unregulated.
At the same time, some Muslim-majority African countries have outright banned sports betting, making it illegal to gamble on sports in those countries.
Youthful Population
The African sports betting industry's potential is dependent on the continent's youthful population. According to reports, over 200 million Africans are between the ages of 18 and 24. This generation has no problem accessing sportsbooks through their smartphones. Operators such as Betway have taken advantage of the business opportunities to provide robust online services to these young people. Furthermore, high unemployment rates have forced these young people to turn to online gambling as a source of income.
Conclusion
The African sports betting industry has yet to reach its apex. South Africa, Nigeria, Kenya, and Ghana are only a few of the countries that have made significant progress. Governments, on the other hand, have yet to find an effective way to regulate the online betting industry. More governments are expected to issue regulations in the future, and more operators will enter the market.