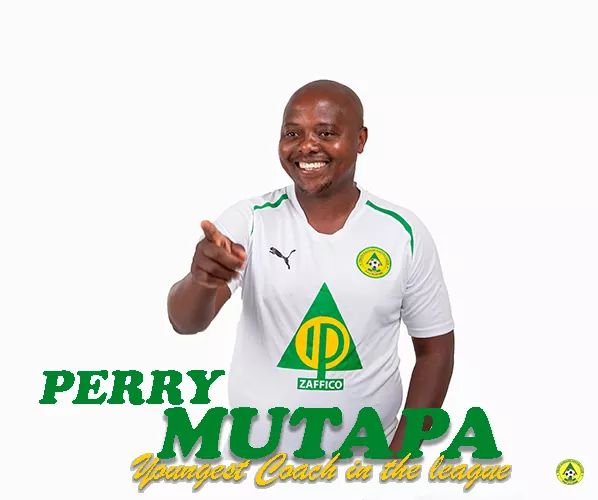 Zambia's Power Dynamos have sent their coach Perry Mutapa on an administrative leave.
"Power Dynamos Football Club would like to inform the football fraternity that it has placed Head Coach Perry Mutapa on administrative leave until further notice.
"The Assistant Coach, Masautso Tembo has been appointed to act as Head Coach.
The Club would like urge its fans to continue supporting the team as it continues to contend for top four finish," Dynamos' statement reads.
Management of Dynamos did not give reasons for the decision to send the coach on leave.
Mutapa was sent on leave two days after a 2-0 loss to rivals Nkana FC in a Kitwe derby.
Nkana scored through former Dynamos player Alex Ng'onga and Diamond Chikwekwe.
However, in a post-match interview, Mutapa refused to give his former player Ng'onga the credit for scoring saying it was just a fluke.
"It doesn't hurt, I think this is his second goal this season. In a season, I don't remember him scoring 10 goals as a striker. But this one goal, the team or technical bench will be put under pressure that the player you sent away has scored one goal, he is supposed to score more than 15 goals. But we support mediocrity, he scored one goal, he is the hero of the town, the hero of Zambia. I don't know maybe he is going to be a hero in the newspapers but for me, I don't want to talk about that," Mutapa is quoted saying.
Dynamos are on position eight with 38 points from 29 games.
Zesco lead the title charge with 55 points from 25 games.