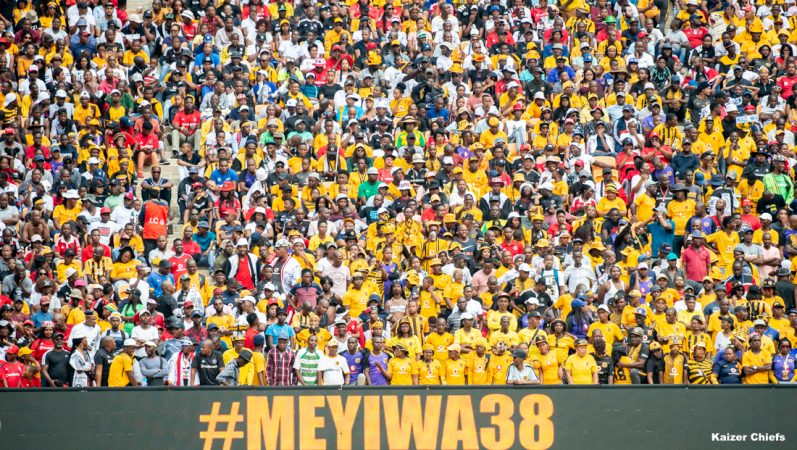 Kaizer Chiefs FC's supporters have today, Friday, taken to the streets to express their displeasure over the manner in which management is running the struggling South Africa giants.
Media reports in South Africa indicate that over 500 fans are taking part in the protests.
The fans will go outside the team's training base of Naturena to make their voices heard by management.
Protest organizer, Thulani Nombali, told SAFM on Thursday that they were concerned over the manner in which the club's affairs are being managed.
"We are concerned fans who are worried about the poor results and poor management at the club. We have support from all over the country and outside the borders. We are hoping to be taken seriously by the club and return the brand that is Chiefs to the top and its glory days," Nombali told SAFM on Thursday.
"We need to be at Naturena at 10am to hand over the memorandum. We will gather at 08h30am on corner Main Road/Florida Street. Some of our fans will be marshals and JMPD will also us guide us and escort us to Naturena. We have met all relevant stakeholders, they have welcomed us."
He added: "We are seeking transparency from the club, the chairman must avail himself also. We also want accountability, when things go wrong, someone must be held accountable. We also want quality players to be bought by the club, so that we can compete again."
Chiefs are enduring one of their worst runs in the DStv Premiership.
The Soweto fallen giants are on an unfamiliar position 10 on the 16-member log table.
Chiefs have 30 points from 27 games, 27 points behind leaders and defending champions, Mamelodi Sundowns, who have played 26 games.