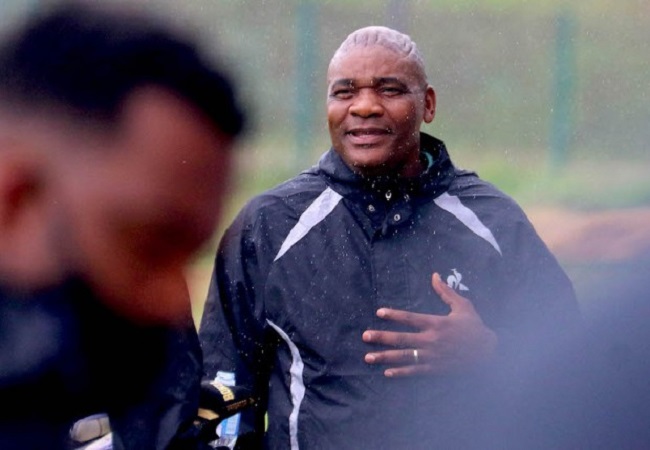 In a radio interview on Friday night on SAfm radio, Bafana Bafana coach Hugo Broos announced that Molefi Ntseki he replaced will remain on but as his assistant.
"My local assistant coach is the former Bafana coach, Molefi Ntseki." Broos told the Sport On SAfm show.
"I have met with him twice already. And the man is an encyclopedia. He knows all the players here and he's happy to be assistant again. That's good to me. Because I asked him if he's sure and he said, 'Yes'."
This prompted a denial from Safa on their official Twitter account.
"Contrary to widespread news, Safa would like to clarify to all football fans that the association has not appointed any local assistant coach for Bafana Bafana." Safa twitted.
"The name making headlines is not the association's position. The Safa NEC will appoint a local assistant coach soon."
It remains to be seen if Broos jumped the gun on Ntseki's appointment. And it will not transpire due to potential politics and dynamics between Safa and their former head coach, or whether it is now just a formality for the appointment of Ntseki as Broos' assistant to be ratified by the NEC.
If Ntseki is retained in the new Bafana technical team he will join Belgian-Macedonian Cedomir Janevski as Broos' assistants.