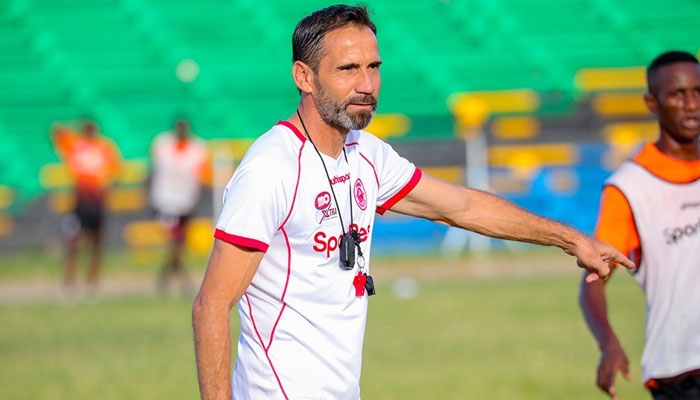 Simba coach Didier Gomes has refused to give up despite his Tanzania's team's 4-0 loss to Kaizer Chiefs on Saturday.
The away defeat in the CAF Champions League quarter-final first leg match put a serious dent on Simba's chances of progressing to the semi-finals.
However, the Frenchman Gomes believes anything is possible in football.
"Anything is possible in football. We are not happy with the results but still hopeful. It is very important to believe that we can change the results. But if we want to get good results in the rematch, we have to be better," Gomes is quoted saying.
Speaking to a news conference, Gomes said they did not underestimate Chiefs.
"It's not a good reason to explain why we lost today. We don't have an excuse. We weren't tough enough for this kind of match. It's very important to very aggressive particularly in the duels," Gomes said.
During the game at FNB Stadium, Mulomowandau Mathoho, Samir Nurković (a double), and substitute Leonardo Castro were the scorers for Chiefs.
Simba came into Saturday's match with favourites tag having defeated defending champions Al Ahly 1-0 in Dar es Salaam in the group qualifying stages.
Chiefs travel to Tanzania for the second leg on May 22 2021.