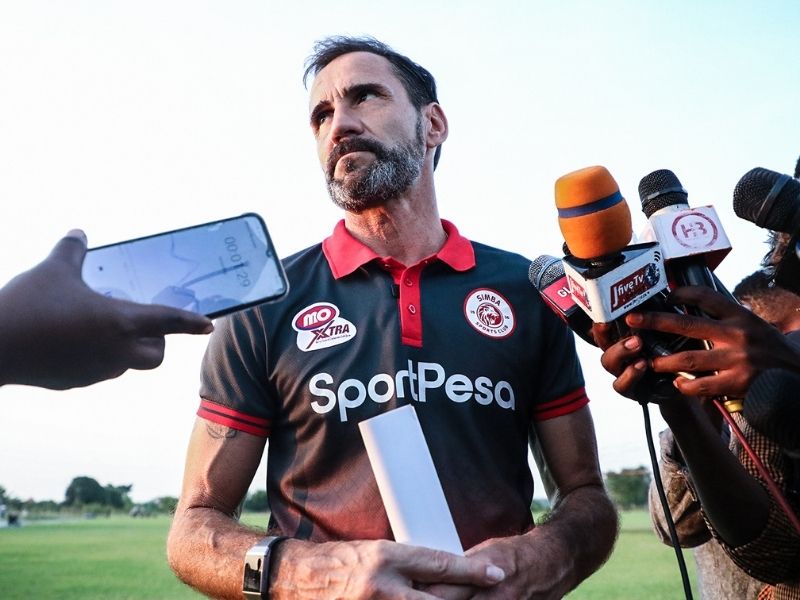 Simba SC head coach Didier Gomes Da Rosa is confident his side can turn things around against Kaizer Chiefs on Saturday despite their huge loss (4-0) in the first leg of this CAF Champions league quarter-final.
The Lions have to score five goals and manage not to concede a single one coming from the Glamour Boys who will be looking to seal their qualification in the semis.
Read : Gavin Hunt – Kaizer Chiefs coach responds to critics ahead of Simba game
But for Didier Gomes, the Tanzanian Premier League outfit is able of taking the challenge after admitting that Simba did not approach the first leg well.
"I admit we did not play well in the first game, especially in the defensive line, but we continue to work on the shortcomings in practice so that we do not repeat them," Da Rosa told Simba's official website.
"We need to know in football everything is possible and we are preparing to do so", he concluded.