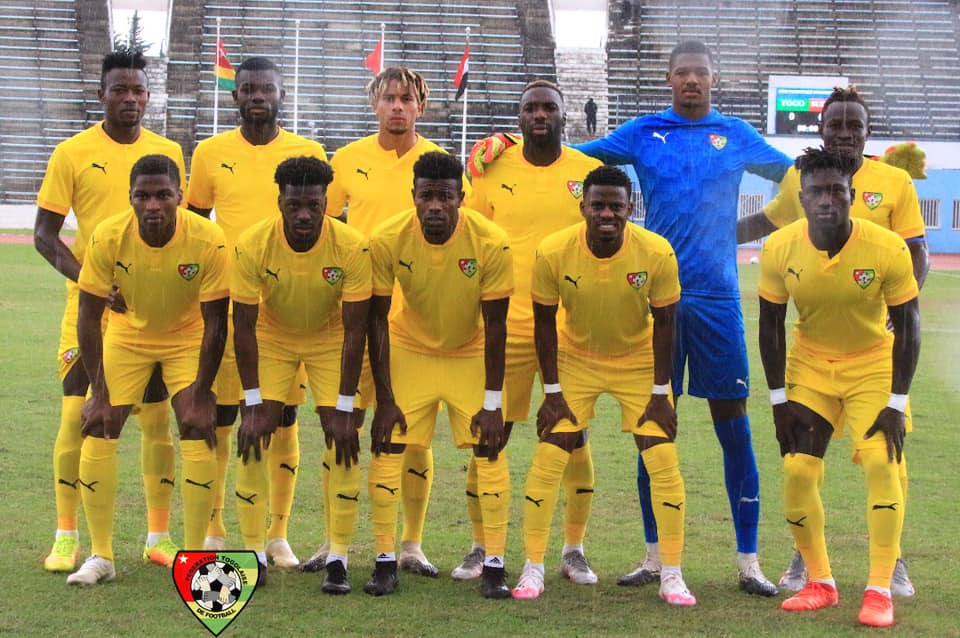 Jonas Kokou Komla, the interim head coach of Togo named a 25-man squad for the friendlies Haws will play next month against Niger, Guinea and Gambia.
The Togolese national team will camp in Antalya, Turkey from May 29 to June 10.
Djené Dakonam's teammates will play three friendlies against Niger (June 2), Guinea (June 5) and Gambia (June 8).
Read : Togo appoints Paulo Duarte as head coach
Gardiens : Barcola Malcolm (Lyon, France), Yao N'guissan Djehani (ACS Ayableh, Djibouti), Wassiou Ouro-Gneni (AS OTR, Togo)
Défenseurs : Djené Dakonam (Getafe, Spain), Klousseh Agbozo (Olympique Béja, Tunisia), Halimou Sama (ASKO, Togo),Loic Bessile (Bordeaux, France), Bilal Moussa (AS Togo Port, Togo), Gustave Akueson (Granville, France), Youssifou Atte (WAFA, Ghana)
Milieux : Floyd Ayité (Gençlerbirligi, Turkey), Ouagadja Mani (ASCK, Togo), Bilali Akoro (AS OTR, Togo),Faride Tcahdenou (Hafia, Guinea), Marouf Tchakei (ASKO, Togo), Henritsè Eninful (FC Lahti, Finland), Dove Wome (Al Yarmouk, Koweït)
Attaquants : Fodoh Laba (Al Aïn, UAE), Fessou Euloge, Placca (Lierse, Belgium), Abdou Samiou Tchatakora (ASCK, Togo), Ismaïl Ouro-Agoro (ASCK, Togo), Richard Nane (ASCK, Togo), Ihlas Bebou (Hoffenheim, Germany), Elom Nyavedji (FK Vilaznia, Albania), Serge Nyuiadzi (Suduva, Lituania).