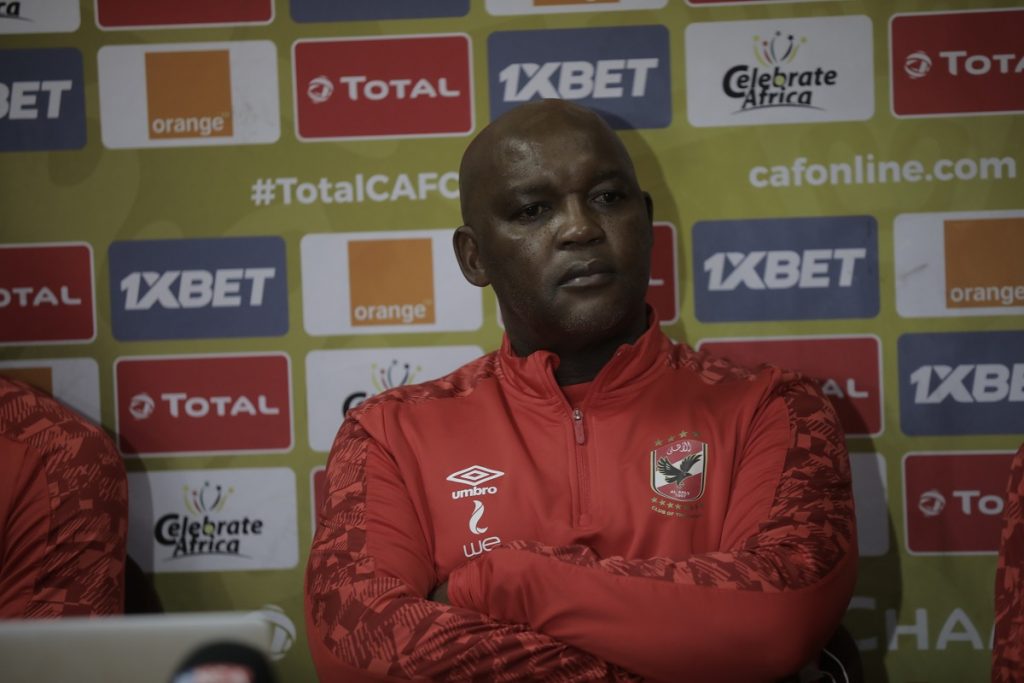 Al Ahly coach Pitso Mosimane has admitted he took a big risk accepting Al Ahly coaching job after leaving the comfort zone of Mamelodi Sundowns in South Africa.
"My family told me 'why you did you take that risk. Why didn't you coach South Africa?' I preferred to go to a colder environment, that's where the eagle stays and that's the character of the eagles. "
"I don't want to recite my accomplishments in South Africa, but here at Al Ahly, it's something else. I'm a small drop in the ocean when it comes to this team," he told the press.
Mosimane spoke about the weighty task of managing Al Ahly ahead of Saturday's CAF Champions League quarterfinal, second leg match in South Africa.
"I took the responsibility for coaching the club when there were 8 stars and I made a small contribution to add the ninth. I want to add the tenth star to the club's badge."
"Of course if you come from Egypt, you will understand the pedigree of the president, El Khatib. He wore the club's jersey. He is one of the most respectable people in Egypt. He is a football legend. He has a lot of success at Al Ahly," Mosimane added.
He said the fact that the Egyptian champions carry a 2-0 lead going into the second leg does not mean the tie against Sundowns is done and dusted.
"Of course you come here with the hope to qualify to the semis. Winning 2-0 in the first leg is a slight advantage but it doesn't mean that we qualify. Sundowns played a good game. It is time to be focused to deliver the team to the semi-finals. There are no excuses."
Al Ahly are also in contention for the Egyptian League championship and Egyptian Cup in addition to the CAF Champions League.