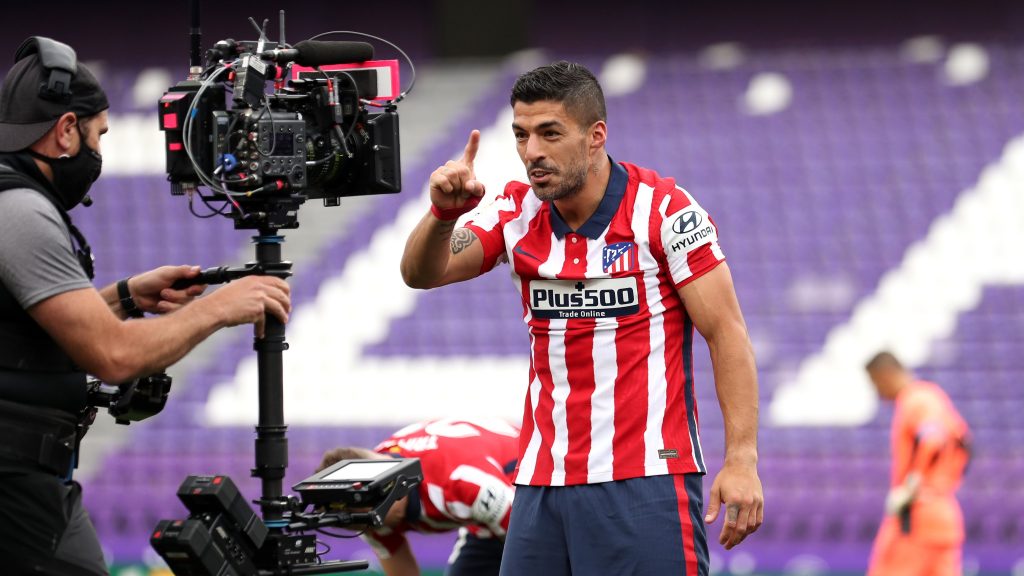 A Luis Suarez 67th minute goal helped Atletico  Madrid secured their first La Liga title since 2014 following a 2-1 win against Real Valladolid.
The former Barcelona player who joined Atletico Madrid this season became the hero having failed to win the title last season with the Catalans.
A tight race to decide the league winner went down to the last day with city rival Real Madrid needing to win to retain the title hoping Atletico lost.
Armed with the task, Diego Simeone's side headed to the game with determination to conquer anything that will come between them and the title.
They started strong and showed flashes of getting an early goal,  but it was Real Valladolid who scored through Oscar Pino in the 18th minute.
After several attempt to pull back, Real Valladolid held on to their 1-0 lead in the first half.
Atleti came out in the second half more energized and began to push for the equalizer and in the 57th minute, their effort paid off as Angel Correa leveled.
Ten minutes later, Suarez completed the comeback to seal the title as Real Madrid 2-1 win against Villarreal meant nothing to their city rival title.