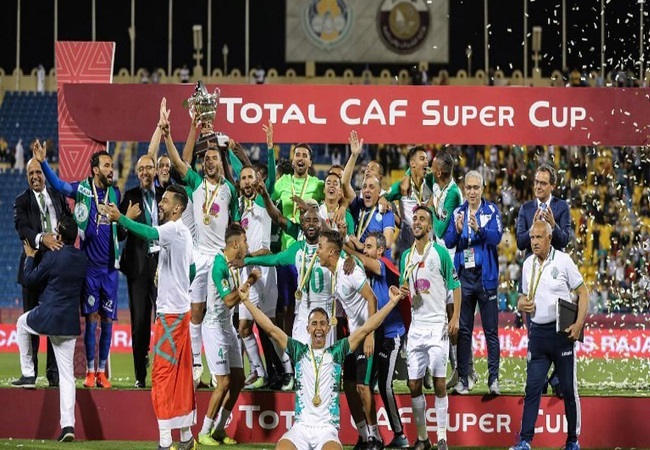 Al-Ahly of Egypt, the 2019/2020 Total CAF Champions League winner, and Morocco's RS Berkane, winners of the Total CAF Confederation Cup 2019/2020 will lock horns in the Total CAF Super Cup 2020.
Following discussions and agreement with CAF, the Local Organising Committee of the competition has decided to allow a crowd attendance of 30% of the stadium capacity in the 29th edition of the game.
The match is set to kick off at 7:00 PM Doha time (16:00 GMT) on Friday, the 28th of May. The game will take place at the Jassim Bin Hamad Stadium in Al Sadd Sports Club.
The permission for fans to attend the game was given according to the instructions of the Ministry of Public Health and consultation with CAF, after the gradual lifting of the restrictions that have been imposed recently in the country in several stages to limit the spread of Covid-19. With regards to local and international sporting events, the lifting of restrictions has allowed the attendance of a limited number of fans at events in open places, provided that they have been vaccinated.
The Ministry of Public Health, in coordination with the local organising committee and CAF, imposed a set of conditions that must be adhered to by everyone, both the organisers and the participants. These conditins are the fillowing.
– 30% of the stadium capacity will be open for fans who have received the two doses of the Covid-19 vaccine, for those aged 12 years and above, as well as those who have recovered from Covid-19 in the nine months before the match. This is according to the first phase of the plan for the gradual lifting of the restrictions, especially the ones pertaining to sports events.