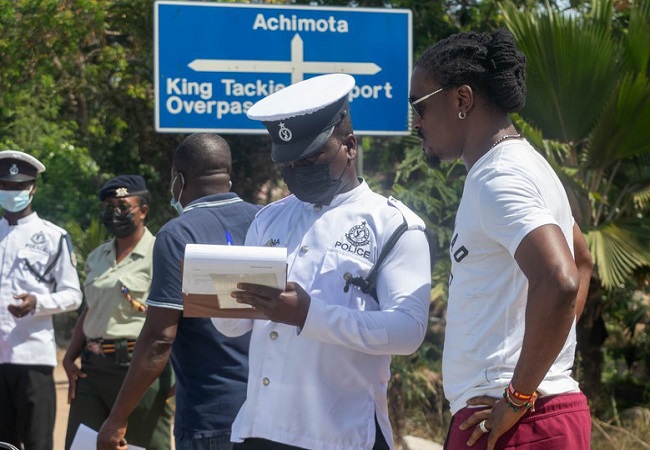 Ghanaian footballer, Derek Boateng, has found himself in the grips of police in Accra for an offence. This is according to a report from YEN.com.gh.
Former Black Stars player, Derek Boateng, has been arrested in Accra for overspeeding. He was among 35 other drivers who were caught by the police for violating traffic rules. The footballer pleaded with the police officers to be pardoned. But his pleas were not heard.
In a video, we can see Boateng frantically begging the police to let him go. But the officer would have none of it.
He is heard telling Boateng, who apparently was driving without a license, that he was not entertaining selective justice. Boateng is seen signaling an executive at the Accra Metropolitan Assembly (AMA) for help. But he also could not assist him with the explanation that that area was not within his jurisdiction.
Video:
The footballer, seeing how the situation was going burst out and questioned why the police were treating him as a stranger when he is a national asset. He was eventually directed to the Nima Police Station to file a statement for him to be processed to court.
READ ALSO : DEREK BOATENG DENOUNCES BLACK MAGIC RITES AMONGST GHANA BLACK STARS