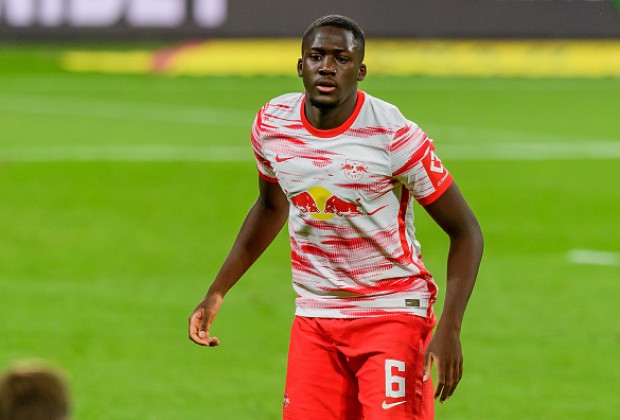 Liverpool Manager Jurgen Klopp has said new signing Ibrahima Konate is the cure the medicine man ordered for the team's ailing defence.
The German wasted no time in singing praises for the French centre-back after news emerged that he was on his way to Anfield.
"In Ibrahima we are signing a player who will add to the quality we already have here. His physical attributes are very impressive; he is quick, he is very strong and he is dominant in the air," Klopp told Liverpool website.
The 22-year-old centre back has signed for the former Premier League champions from RB Leipzig in Bundesliga Germany.
Klopp said Konate would help solve Liverpool's defensive woes.
"I'm really pleased we've been able to add a player of Ibrahima's quality to our squad and he is someone I've admired for a long time, ever since I first became aware of his potential when he was at Sochaux," Klopp told Liverpoolfc.com.
"He comes to us after playing more than 90 times for Leipzig in the Bundesliga and European football. I'm sure that number would have been more but for some injury, but even so that means he already has experience of what it takes to compete in two outstandingly difficult competitions."
Liverpool website has since quoted Konate saying: "I'm really happy to be joining such a massive club like Liverpool.
"It's a really exciting moment for me and my family and I am really looking forward to meeting my new teammates, the staff and getting started on this new chapter.
Liverpool settled for a mere top-four finish in the just ended season largely due to the injuries of centre backs Joel Matip, Joe Gomez and Virgil van Dijk.