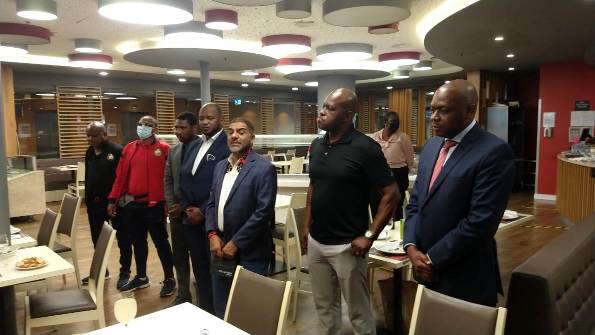 Mozambique beach soccer national team players have received 150 Euros each for reaching the Beach Soccer Africa Cup of Nations (AFCON) finals over the weekend.
Mozambique Football Federation (FMF) has confirmed on its website that its national football teams' Ambassador in Europe, Cláudio Ventura, made the donation to the players.
Ventura rewarded the team during a dinner he hosted in Lisbon, Portugal, for the team. Mozambique lost 4-1 to Senegal in the AFCON final match.
Mozambique Ambassador in Portugal, Joaquim Bule and FMF President Feizal Sidat were among the dignitaries that graced the event.
The dignitaries pledged continued support to the team as it prepares to take part in the World Championship in Russia.
"The President of the Mozambican Football Federation said, for his part, that the entire logistical process is underway so that nothing is lacking for the bright young people who knew how to put the name of the country at the top of Africa and are now going to fight with the most highly rated in the world," FMF website reports.
Mozambique were making their debut at the AFCON finals and excelled by also having their striker Manuel Nelson named top scorer of the tournament with 10 goals.