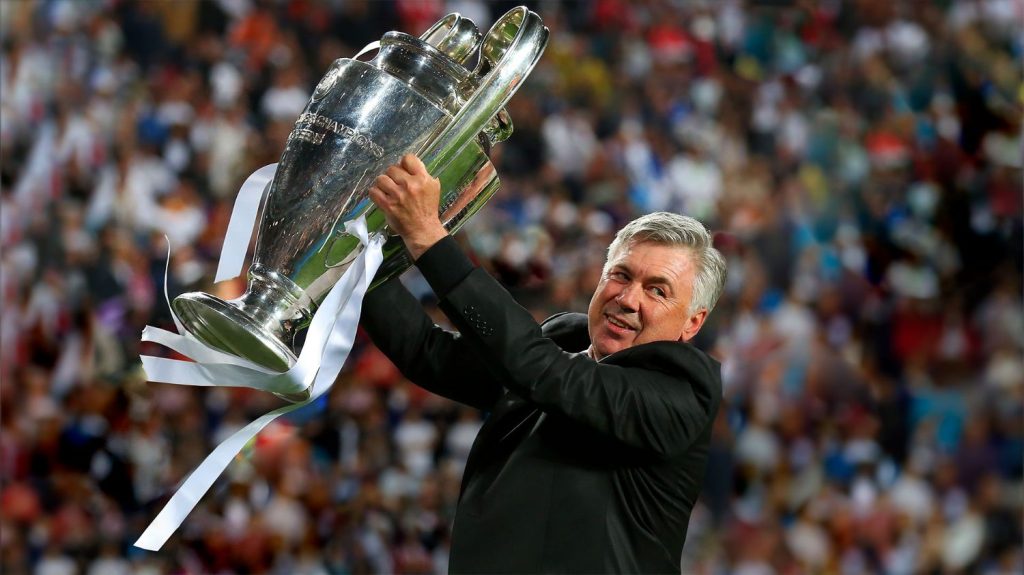 Real Madrid have unveiled Carlo Ancelotti as the Spanish club's new Manager to replace Zinedine Zidane.
Ancelotti has left Everton in the Premier League to rejoin the Spanish side which he led to the Uefa Champions League.
The 61-year-old had two previous spells with Madrid, the latest being between 2013 and 2015.
Ancelotti is held in high esteem at Madrid having won them four trophies across the two spells.
The trophies include Copa del Rey, La Liga and UEFA Super Cup.
Madrid website says he is their only coach to have recorded the most wins (78) in his first 100 competitive games at the helm.
Ancelotti also coached Chelsea in England, Bayern Munich (Germany) and Paris Saint-Germain in France.
"After enjoying success in Spanish football, he claimed further silverware in Germany, where he clinched the Bundesliga and twice lifted the German Super Cup with Bayern Munich. Following his latest stints in management at Napoli and Everton, Ancelotti returns to Real Madrid aiming to continuing to rewrite the history books with the greatest club in the world," Madrid website reports.
 
Honours:
– 3 Champions Leagues
– 2 Club World Cups
– 3 UEFA Super Cups
– 1 Intertoto Cup
– 1 Serie A title
– 1 Premier League title
– 1 Ligue 1 title
– 1 Bundesliga title
– 1 Copa del Rey
– 1 Italian Cup
– 1 FA Cup
– 1 Italian Super Cup
– 2 German Super Cups
– 1 Community Shield
 
Mangerial career:
– Italian national team, assistant coach (1992-1995)
– Reggiana (1995-1996)
– Parma (1996-1998)
– Juventus Turin (1999-2001)
– AC Milan (2001-2009)
– Chelsea (2009-2011)
– Paris Saint-Germain (2011-2013)
– Real Madrid (2013-2015)
– Bayern Munich (2016-2017)
– Napoli (2018-2019)
– Everton (2019-2021)
– Real Madrid (2021)