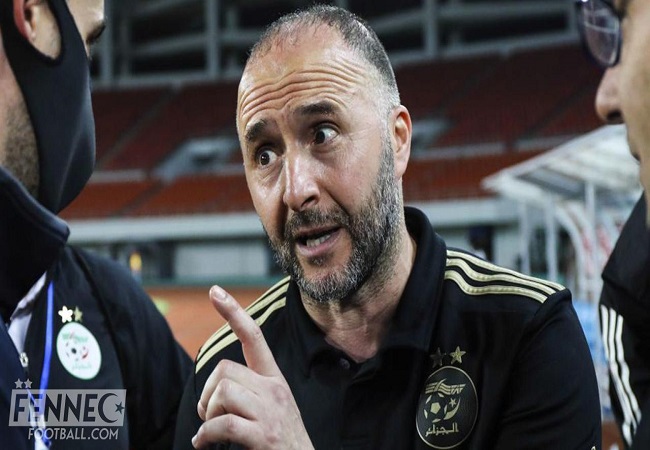 Algeria will play three friendly international matches starting with Mauritania tomorrow. And the national team coach Djamel Belmadi has emphasised that these games are "important" and come against "well considered" opponents.
The reigning African champions will face Mauritania and Mali in Blida on June 3 and 6 respectively. They will end up with North African rivals Tunisia on Friday, June 11, in Tunis.
"We will deliver three important matches against teams whose choice has been well considered. They will allow us to make adjustments in our preparation for qualifying for the 2022 World Cup." Said Belmadi at his latest press conference.
The Fennecs coach described Mauritania as a team "in perpetual progression, with recent good results". He added.
"They are going to pose problems for us. And it is a better team than Djibouti [Algeria's first World Cup Qualifying opponents in September]."
"The second opponent, Mali, is a big team with more than 30 players in Europe. I would not be surprised if they are at the top in a few years. They are at least as strong or better than Burkina Faso [Algeria's second WCQ opponent]. I respect them a lot." Belmadi continued.
"As for the Tunisian team they are semifinalists of the AFCON 2019, appeared at the last World Cup and are second in the African rankings.
"To face them is also a chance to improve our FIFA ranking. And they could be possible World Cup playoff opponents." He added.
Algeria have been preparing for the matches at their national technical centre in Sidi Moussa, Algiers.