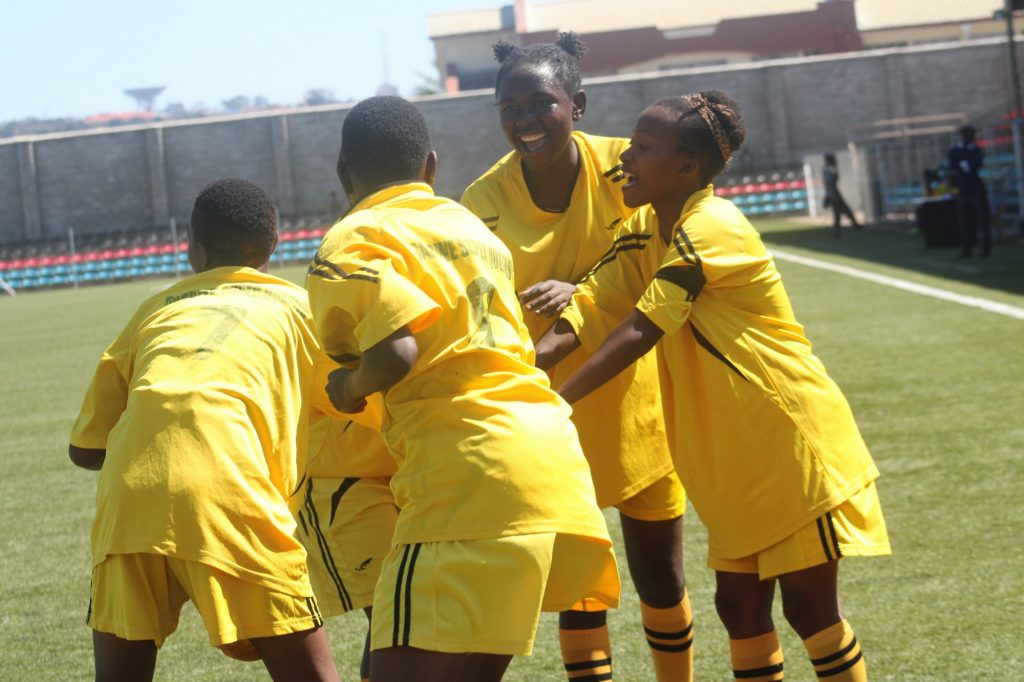 Forward Sabina Thom scored five goals for DD Sunshine and Chikondi Gondwe netted six for CY Sisters whereas Ntopwa Super Queens won by 20-0 in the inaugural National Women's League over the weekend.
In the Southern Region, Ntopwa trounced Sitima Yoce 20-0 on Sunday when Saliva January and Lydia Nchochoma scored five goals each, four for Grace Yotanu, two each from Mary Chindeya, Fanny Magombo and one each by Agness Chipengule and Mary Mbalangwe.
In Lilongwe, the afternoon belonged to Malawi national team striker Thom who inspired DD Sunshine to the 6-0 demolition of Destiny Academy FC.
DD Sunshine needed only 15 minutes to score through Ruth Nyirongo before Thom took over the show by scoring in the 32nd and 35th minutes.
In the second-half, Thom continued from where she had stopped, tapping into the net the fourth goal for her hat-trick in the 50th minute then added two more goals in the 52nd and 58th minutes.
Still in Lilongwe, Ascent Academy hammered Chisomo Academy 8-0, thanks to Mariam Haward's hat-trick, Leticia Chinyamula's brace and one each from Ireen Khumalo, Rose Kabzeyere and Atuweni Njirima.
In the Northern Region, CY Sisters handed Chicago Sisters baptism of fire, beating them 16-0 with Gondwe scoring six goals, Maureen Phiri (four goals), Vitumbiko Mkandawire (hat-trick), Ulemu Phiri (two goals) and Eltech Phiri one goal.
Still in the North, Moyale Sisters made an equally impressive start to the league as they beat Ekwendeni Sisters 3-0 courtesy of two goals from Chipo Ngwenya and Flossy Ngoma one goal.
On Saturday, Southern Region champions Blantyre Zero made their intent clear when they thumped Evirom 6-0 in Blantyre.
Zainab Kapanda and Vanesa scored a brace each whereas Chimwemwe Billy and Fauza Muhamad scored once each.
There was also a big win for Bangwe Super Queens who defeated Blantyre Hotspur 3-1 courtesy of Wongani Mnenula's double and Fyness Munthali's strike. Tawina Kawanga scored for Hotspur.
In the Central Region, Skippers and Hungry Lions settled for a four-goal thriller.
Seasoned striker Linda Kasenda and Fazira Chiyembekeza scored for Skippers whereas Victoria Banda and Shakira Mustafa replied for Lions.
In another game, Chilinde Queens lost 3-0 to T.C 11 who had Glory Sichinga, Jessie Mandevu and Ellen Sokani to thank for scoring.
In the Northern Region, MK Academy beat Gafu Sisters with Kettie Munthali and Jean Chavula scoring.
Elsewhere, Sanwecka Sisters lost 0-2 to Topik Dynamos via a boardroom decision after they failed to turn up for the match.
The games are taking place in Blantyre, Lilongwe Mzuzu where eight teams each are fighting for a slot in the final national league phase.
Ends