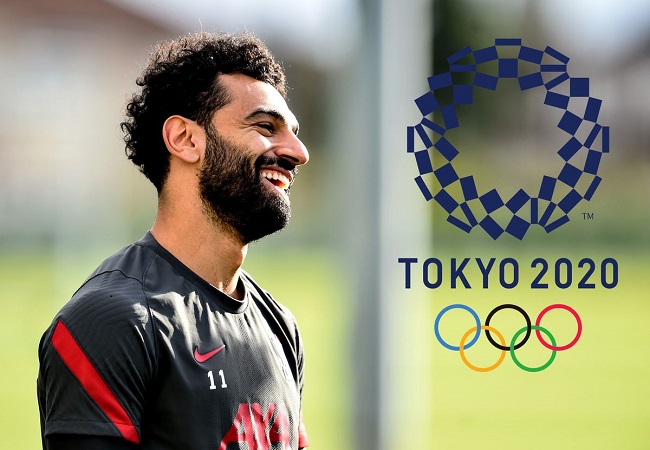 According to Egypt's U23 team coach Shawky Gharib who claims the forward, Mohamed Salah wants to represent his country in this summer's competition.
Egypt are allowed to name three overage players in their squad. And they have already vocalised their intention to include Salah.
The Egypt Football Association (EFA) have already written to Liverpool asking for permission to include the 28-year-old in their squad for the games.
If Salah takes part, then the forward would miss some of his side's pre-season ahead of the 2021/22 Premier League campaign getting underway on Saturday, August 14.
Liverpool are not obliged to release their number 11 for Olympic duty, with manager Jurgen Klopp seemingly reluctant to sanction the forward's departure when asked about the situation earlier this year.
But Gharib is hopeful that with Salah keen to present his country, the Reds will grant their request in order to give his side the best possible chance of claiming gold.
"We got Salah's approval for playing at the Olympics before sending the request to Liverpool." Gharib told ON Sport radio station.
"We are still in discussions with the Premier League club regarding the tournament's timing.
"Sure, having the experienced players will add more strength to the tournament. But the club may reject the request due to their commitments at the same time of the Olympics.
"I will choose three over-age players, as we have big ambitions in this tournament. We will be facing strong opponents. So calling the senior players will add more value to our team." He added.
Egypt's U23 team kicked off their preparations for the games by starting a two-week training camp on Tuesday. And they will name their 22-man squad on June 22.
The Pharaohs will face South Africa in two friendly matches on June 10 and June 13, having been drawn in a group with Spain, Argentina, and Australia.
Salah previously represented Egypt at the London 2012 Olympic Games shortly after joining Basel when just 20 years old.