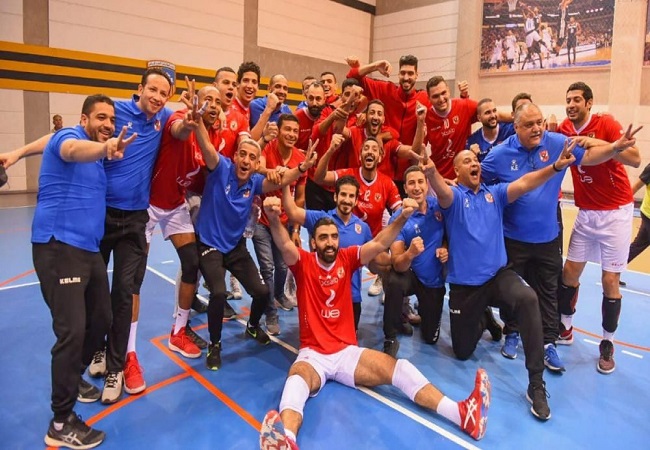 Al Ahly clinched the Volleyball's Egyptian Premier League title on Wednesday evening. It is their fourth title in a row after beating arc rivals Zamalek with three sets to nil.
Before the encounter, both Al Ahly and Zamalek had collected 59 points throughout the season. And the game against each other was the league decider.
The Red Devils won the first set of the match after facing a stiff competition with Zamalek. But they managed to extend the points difference to five points, before Zamalek reduced it again to make it 24-22. But Al Ahly managed to clinch the set.
In the second set it was more of the same. But the competition was much more intense that both teams were level until late in the set, making the score 20-20. And they kept up in the result. But Al Ahly's veteran player Ahmed Salah stepped up to bring the second set home.
Al Ahly then showed an evident lead throughout the third set and managed to seal it with 25-22 to achieve the victory. And they secure their fourth consecutive league victory.
The Red Devils sealed the league after reaching the 62nd point, three ahead of runner ups Zamalek. By this victory, Al Ahly have also raised their volleyball league tally to 33.