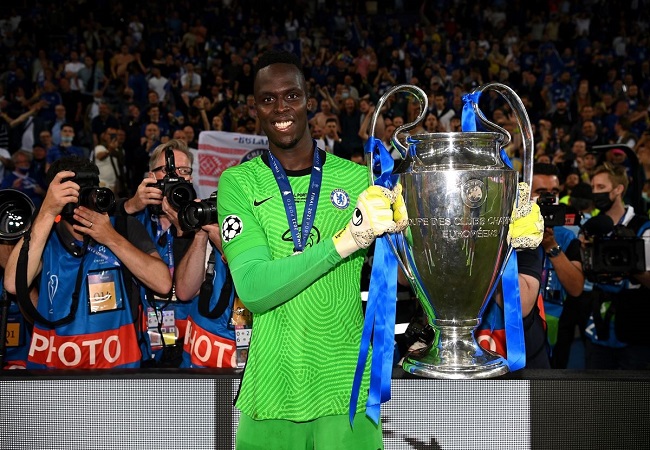 Chelsea goalkeeper Édouard Mendy has become one of players that make the Big Ears trophy look. The Senegalese goalkeeper is also among glovesmen who kept a record number of clean sheets in a Champions League campaign. And two of the three goals he did concede were good enough to be among the ten goals nominated for Goal of the Tournament.
Mendy, like most of his teammates, is joining up with his national team for a few games before some well deserved summer holidays. And while we've seen heart-warming receptions for Chelsea's Champions League-winning players from their international teammates at France and Germany, just to name a couple, as well, Mendy's welcome in Senegal was truly glorious and joyful.
He is, after all, the first Senegalese goalkeeper to play in and win the Champions League. And he is the first African goalkeeper to do so in this rendition of Europe's premier club competition.
Mendy didn't need such flashy heroics in the final to keep yet another clean sheet against Manchester City, which is par for the course for the big man who's been steadily excellent all season. Often flying a bit under the radar simply by making all the saves we'd expect him to make (short or long), catching crosses, controlling his penalty area, not making any massive costly errors. And also proving to be quite adept at playing the ball with his feet (a requirement for all modern goalkeepers, but still worthy of note).
Mendy may be 29 already. But he got a late start to his career. And presumably he has a ton of years left to give, hopefully at the same stellar level as he's shown for us so far.
ALSO READ : MICHAEL ESSIEN CONGRATULATES CHELSEA FOR THEIR 2ND UEFA CHAMPIONS LEAGUE