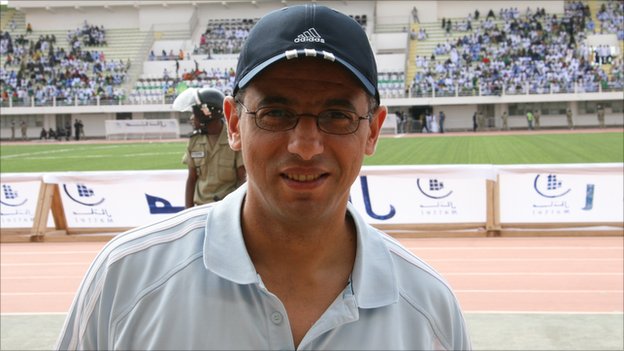 Botswana coach Adel Amrouche has released a 30-member provisional squad for the forthcoming Southern Africa premier football competition, Cosafa Cup.
The regional championship is scheduled to run from July 2 to 14 in South Africa.
Amrouche's provisional squad includes foreign-land-based players such as Thatayaone Ditlhokwe (SuperSport United, South Africa), Tumisang Orebonye (Khouribga), Kabelo Seakanyeng, Mogakolodi Ngele (TTM, South Africa) and Mothusi Cooper (Lusaka Dynamos).
Botswana have never won the Cosafa Cup and should be looking forward to an improved performance this year.
Zambia are the defending champions having won it in 2019.
Last year, the men's tournament did not take place due to Covid-19 pandemic.
Full provisional squad:
Goalkeepers
Kabelo Dambe (Township Rollers)
Ezekiel Morake (Jwaneng Galaxy)
Goitseone Phoko (Gaborone United)
Defenders
Lesenya Malapela (Orapa United)
Tapiwa Gadibolae (Police XI)
Tshepo Maikano (Gaborone United)
Thabo Leinanyane (Jwaneng Galaxy)
Onkarabile Ratanang (Township Rollers)
Mothusi Johnson(Gaborone United)
Thatayaone Ditlhokwe (Supersport United)
Tendai Kesekile (Masitaoka)
Osego Gaotewe (Security Systems)
Simisani Mathumo (Township Rollers)
Fortunate Thulare (Jwaneng Galaxy)
Midfielders
Mosha Gaolaolwe (Township Rollers)
Gape Gagoangwe (Orapa United)
Kabelo Seakanyeng (Khouribga)
Tshepo Malgas (Gaborone United)
Mpho Kgomo (Police XI)
Mothusi Cooper (Lusaka Dynamos)
Kutlwelo Mpolokang (Township Rollers)
Segolame Boy (Township Rollers)
Kobamelo Kebaikanye (Masitaoka)
Thero Setsile (Jwaneng Galaxy)
Strikers
Mogakolodi Ngele (TTM)
Tumisang Orebonye (Khouribga)
Kitso Mpuisang (Township Rollers)
Thatayaone Kgamanyane (Gaborone United)
Onkabetse Makgantai (Orapa United)
Elias Mbatshi (Orapa United)