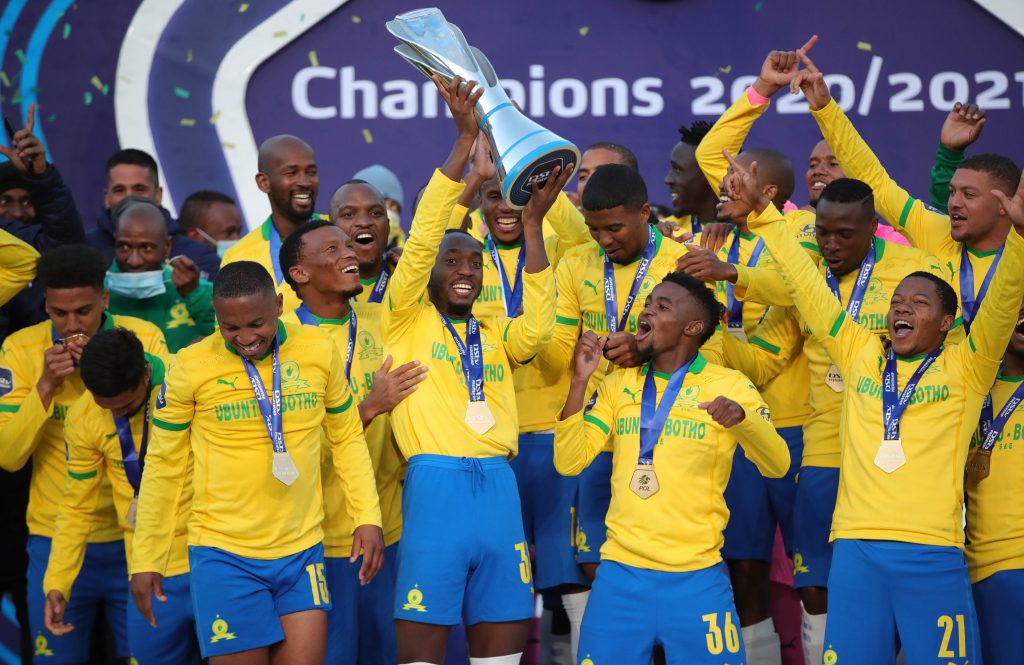 Mamelodi Sundowns lift their eleventh league title on Saturday following a 3-0 triumph over Cape Town City in the final Dstv Premiership day and their co-coach Rhulani Mokwena turned all focus on next season already.
An opener from Lyle Lakey on a free-kick and a brace from Peter Shalulile secured maximum points to the Brazilians.
And it was the occasion of their co-coach Mokwena to make a end of season stock.
Read : Gianni Infantino congratulates league-winning Mamelodi Sundowns
"Firstly, what a good game to finish the season, a good team and the sub of Mpho Makola gave them a little bit more but we stabilised a bit, we played with the right mentality today," Mokwena said on SuperSport TV amidst the celebrations after the match.
"The same mentality we've had throughout the season, so kudos to an exceptional group of players, they've done absolutely incredible things this season.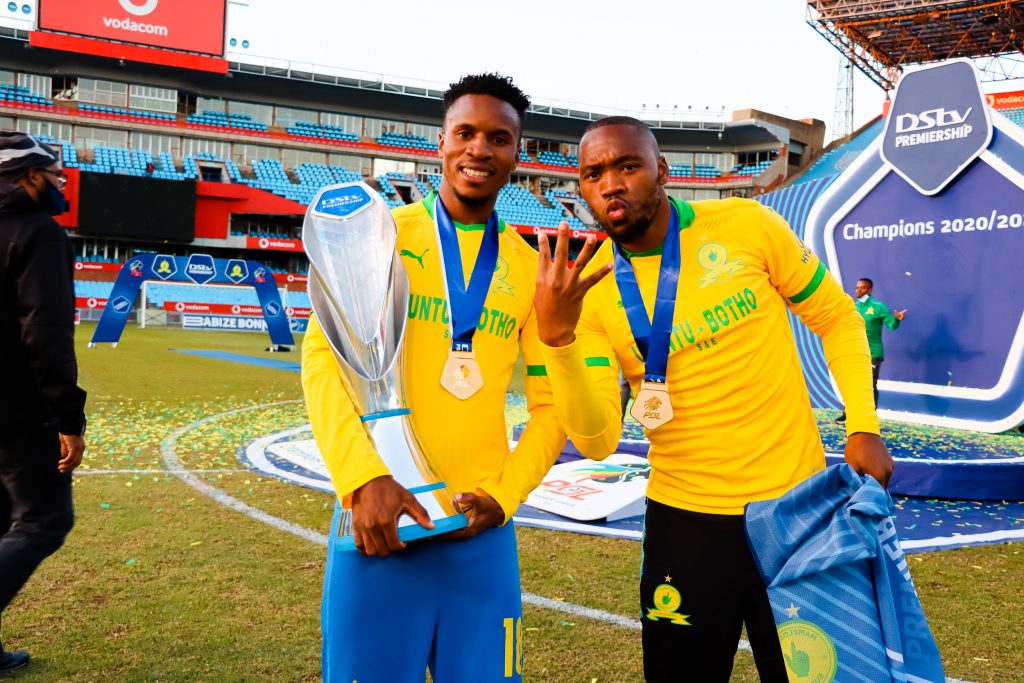 "We've changed a little bit the way we play, they've bought into the concepts and its great to see and the support we've received from the President, the chairman, the board, the fans, it's been incredible," he said.
"And also from our families, the families of these players, their wives, their girlfriends and in particular for always helping them and giving them that extra push to be able to fight for the championship and to win the championship with three games to go already shows how fantastic the players have been this season."
"Covid was a huge one, a very strange season, a season where because of Covid we had to rotate the team a little bit and sometimes you lose a little bit of rhythm, that fluidity at times and trying to maintain the quality in and amongst the changes has been a major challenge," he said.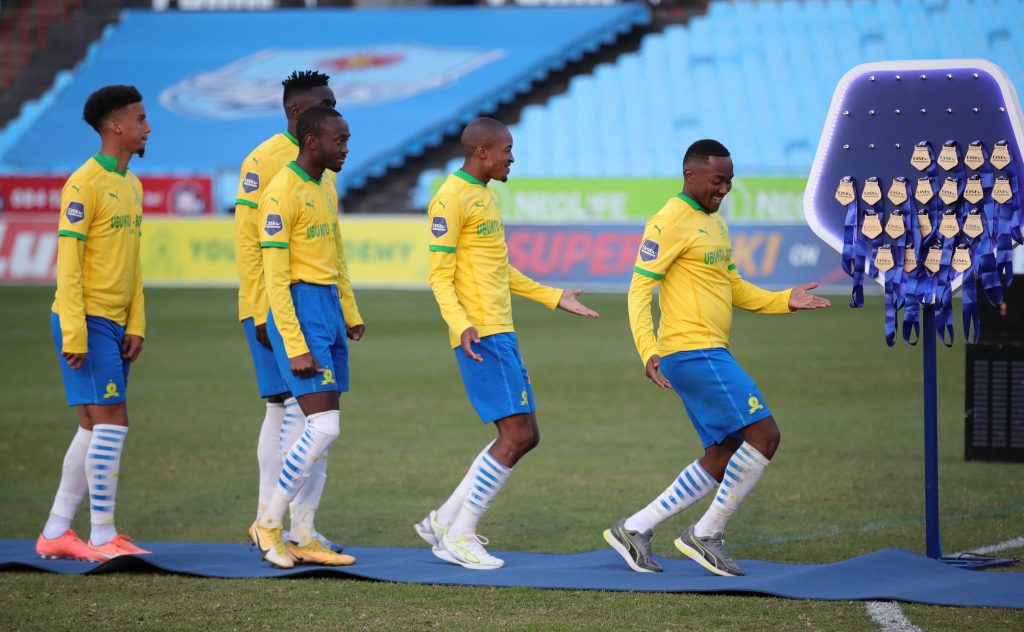 "Having a bit of an inflated squad also has been difficult, we couldn't trim the squad because of Covid, you need the numbers, the quality and the depth. But we've done exceptionally well to set a good foundation.
"Because that's what it was, our first season we needed to set the foundation and hopefully we build on from this, it's very important to not only go for the Grand Slam, which is the league title but to fight for the CAF Champions League next season and try and get the big one.
"Ja, not easy [composition of a new technical team] but I think the fact that a lot of people thought it would not work, the fact that we had a lot of detractors allowed us to push a little bit, motivate ourselves and work even harder," he continued.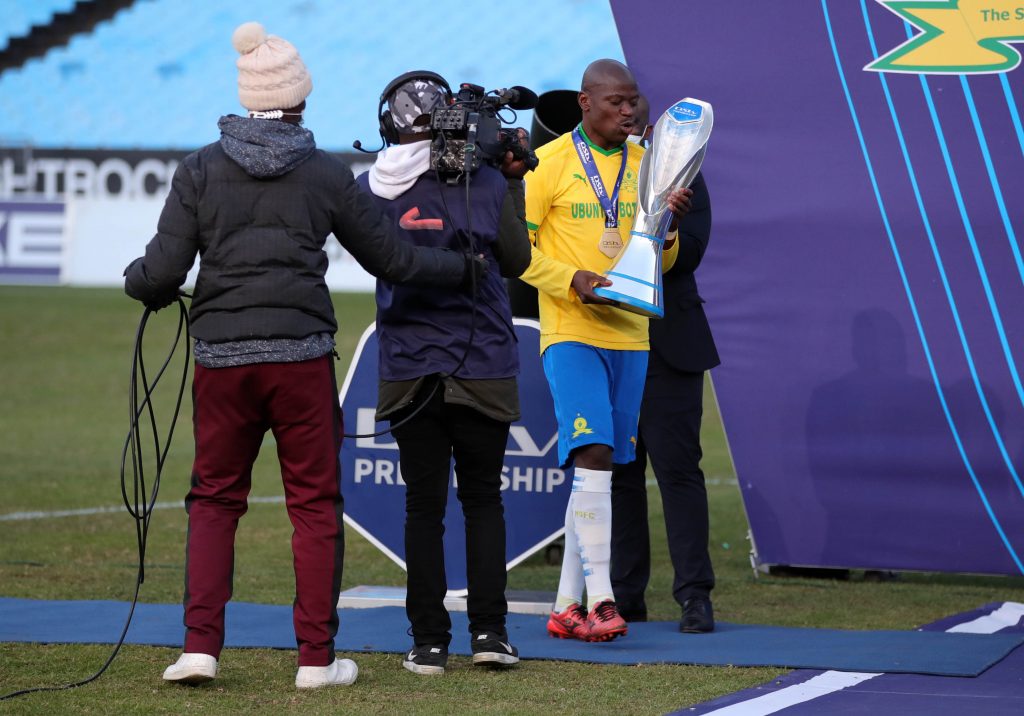 "It was a season where we knew that 100 percent is not enough, we need 115, maybe sometimes 200 percent, because we knew as a technical team we had to be twice as good.
"Twice as good because sometimes particularly when you're working against, or you're running or swimming against the tide, you know you've got to be twice as good to finish the race," he added.