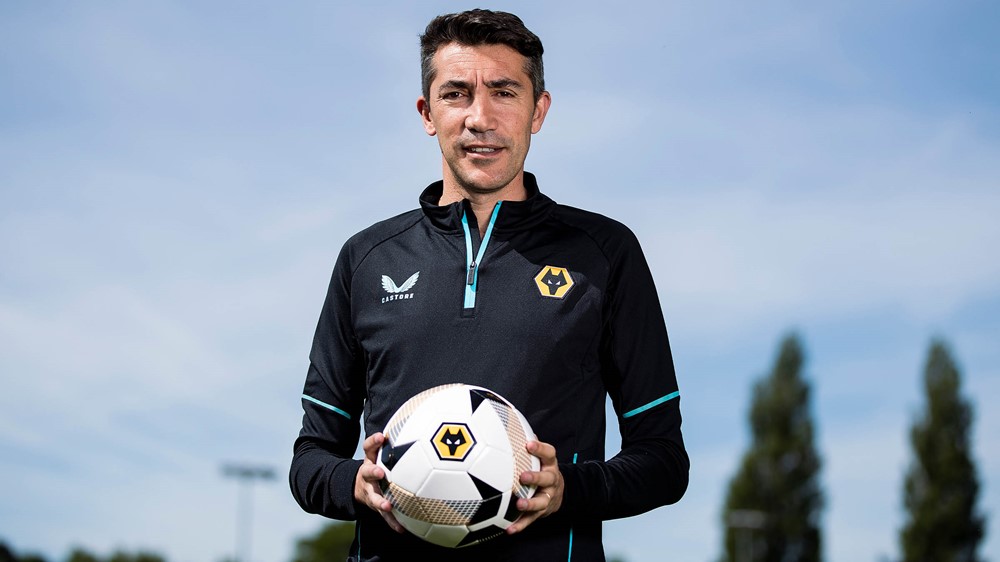 Wolverhampton new manager Bruno Lage said he hope to continue and  improve on what his predecessor, Nuno Espirito did with the club.
Lage became the preferred choice to fill the vacuum created by Espirito who departed the club on mutual agreement.
The former Benfica manager in his first interview after he was appointed said he wants to create a dynamic team.
"First of all, I'm very happy. It's a big opportunity. 
"I'm very happy because I've returned to this country, and to be the manager of a big team.
"It's a team and a club that wants to do history and a chance to compete in the Premier League. 
"So, I'm happy, excited, with a big ambition to do great things for this club."
"I'll be trying to know everyone, to see what the club has to offer, and my first idea is to try to link everyone together.
"I want to create a good dynamic of group, with my staff, with all the departments of the club.
" I have tried to link all together to start to build up the new cycle.
"I think it's a good opportunity to understand what Nuno [Espirito Santo] did in these four years and my ambition is to continue and to improve what he did."
"I was here [in the UK] for three years, so I know Wolves, but now, the best thing to do – the next thing to do – is to know everyone better.
"That includes the club, the fans, and also to try to create a plan, just not for the next game or the next training, but for the future.
"That's why for me, it's very important to create that dynamic of teamwork here in this building; to try to realise what we are doing in the future."
The Portuguese joins having most recently spent 18 months at the helm of Benfica, who he led to the Primeira Liga title in his first season in management.
Having coached at Benfica's world-renowned academy, the 45-year-old took over the reins of the first-team in January 2019 and guided the Portuguese giants to 18 wins from 19 and a record-equalling 103 goals.
Another trend in Lage's career is his development of youngsters, including Joao Felix who earned a move to Atletico Madrid, while his improvements of Ruben Dias and Carlos Vinicius saw both move to the Premier League last summer.
The Portuguese is not new to the United Kingdom having played with Hillsborough where he helped the Owls to two Championship play-off campaigns, before experiencing the Premier League for the first time with Swansea.