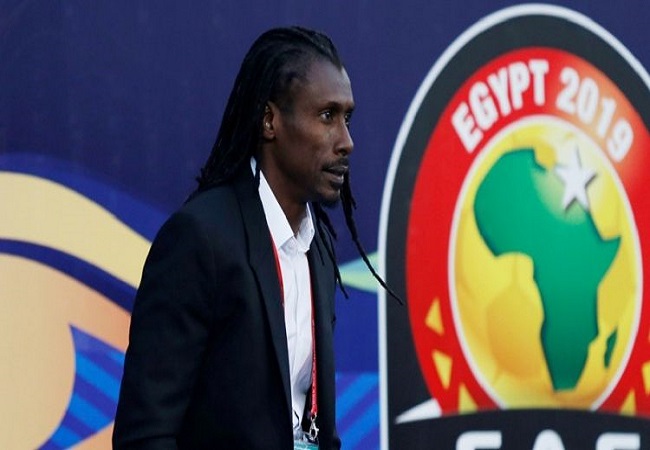 Senegal coach Aliou Cisse has said he is happy with the performance of the Teranga Lions in the friendlies.
Cisse said this in a post-match interview after Senegal made it back-to-back wins following a 2-0 beating of Cape Verde. Earlier, Senegal also won 3-1 over Zambia.
"Beyond the score, it's the way we approached the game that is positive. We never lost the thread of the game especially in the first period when we lacked efficiency. It was important not to lose that intensity. It's a collective performance. The team behaved well. However, Abdou Diallo was very interesting, he shows that he can play in the continent. I am satisfied with the state, the tactical discipline of the engagement and the behavior of the players, because they could go on vacation," Cisse is quoted saying by Sunonline.sn.
"It's normal, we have a performance group of 23 to 26. So, it is important to set up a competitive team and for these two matches, we have chosen to remain in continuity by putting the same eleven to create automatism.. to play these two matches especially since the previous camp was complicated (two draws). We took into account some positive criticisms and that allowed us to manage these two matches well ".
In both games, Liverpool star Sadio Mane scored once in each match.
The latest friendly against Cape Verde took place at Lat Dior Stadium in Thies where Idrissa Gana and Mane scored.