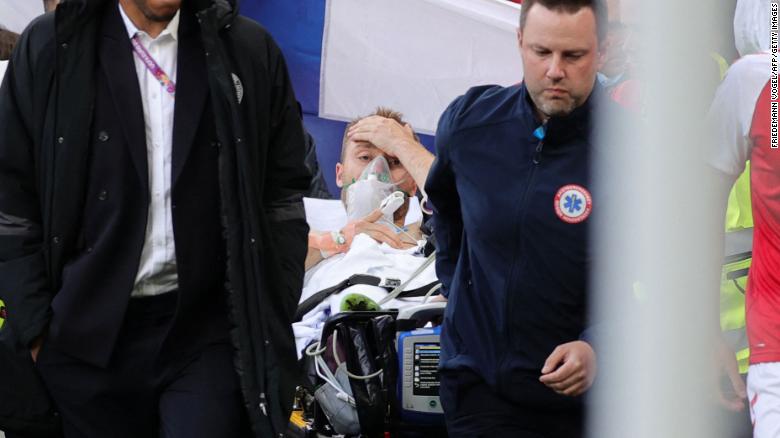 Denmark playmaker Christian Eriksen is now stable in hospital after he collapsed during a Group B match against Finland on Saturday.
The Inter Milan player Eriksen collapsed unchallenged at Parken Stadium in Copenhagen late in the first-half.
Both sets of players panicked, some wept and fans looked tensed up as paramedics worked overtime to rescusitate him.
Referee Anthony Taylor called off the match before UEFA released a statement announcing the suspension of the match.
"Following the medical emergency involving Denmark's player Christian Eriksen, a crisis meeting has taken place with both teams and match officials and further information will be communicated at 19:45 CET.

"The player has been transferred to the hospital and has been stabilised.
— UEFA EURO 2020 (@EURO2020) June 12, 2021," UEFA tweeted.
The championship kicked off officially on Friday when Italy defeated Turkey 3-0 in a Group A match played in Rome.
Line-ups:
Denmark: Schmeichel, Christensen, Kjaer, Delaney, Larsen, Eriksen, Jensen, Wass, Poulsen, Braithwaite, Dolberg.
Finland: Hradecky, Toivio, Vaisanen, Arajuuri, Kamara, Raitala, Soiri, Lod, Schuller, Pohjanpalo, Pukki