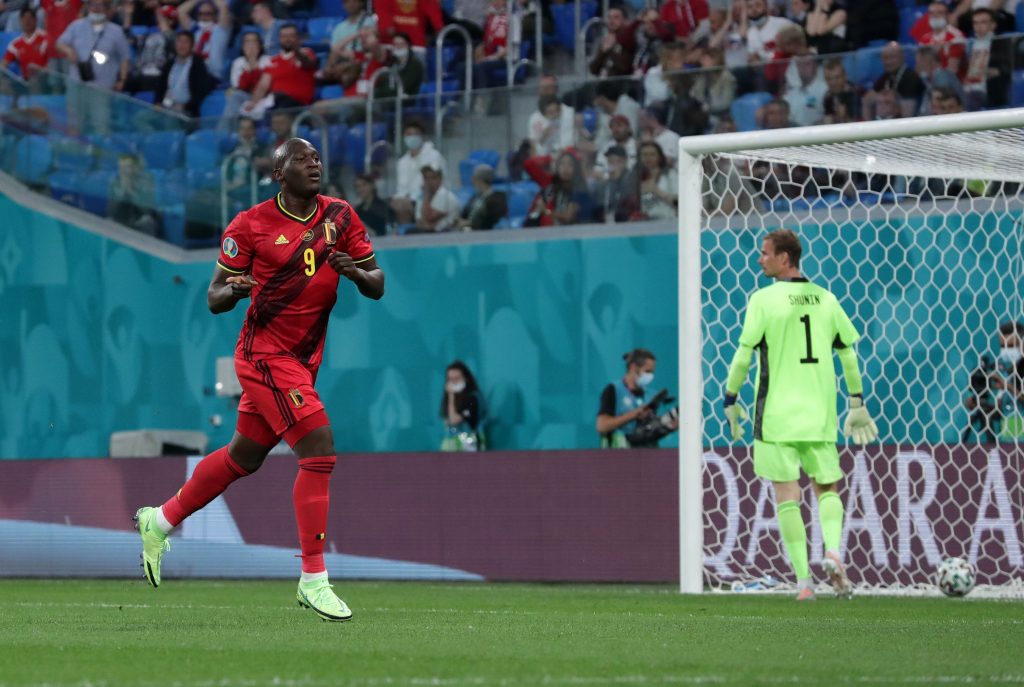 Two goals from Romelu Lukaku and a goal from Thomas Meniuer have set Belgium on the perfect track of the Euro 2020 following a 3-0 win against Russia.
The Belgian Red Devils made a strong statement against Russia at the St Petersburg Stadium in the the second game of Group B.
Lukaku continued his impressive goal scoring form as he scored the opening goal in the 11th minute.
Meniuer came off the bench in the first half to make it 2-0 etching his name in the Euro history book as the first player to score a goal in the first half as a substitute in the Euros.
Lukaku then completed his brace of the day netting the third goal in the 88th minute to give Belgium a comfortable 3-0 victory Russia.
The Inter Milan forward now have 20 goals to his ne in his last 15 appearances with Belgium.
Overall, he has now netted 61 goals in 93 appearances  scored   way to an opening win and see the becoming the second overall in the ranking after his fine start to EURO 2020.
Belgium with the comfortable win have not failed to score in their last 31 international matches.
The last time they drew a blank came against France in the 2018 World Cup semi-finals.
They will be hoping to continue their impressive performance and an eye for the title when they take on Denmark next week Thursday in Copenhagen.