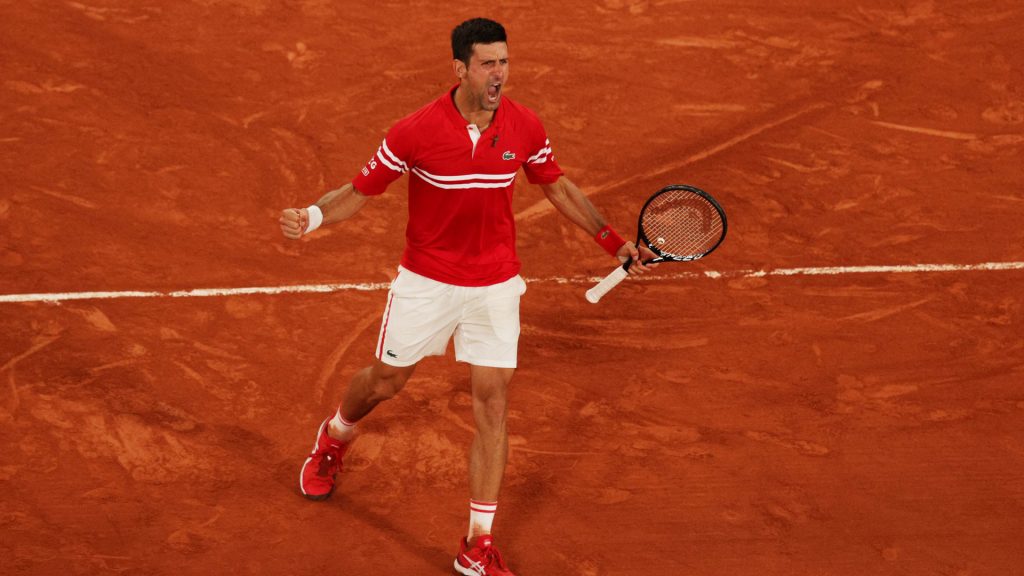 ATP World No.1 Novak Djokovic becomes the first man in history to defeat Nadal twice at Roland-Garros  following his victory against the Spaniard.
Djokovic authored one of the most impressive victories of his career winning 3-6, 6-3, 7-6(4), 6-2 in an instant classic to reach the final after four hours of gruelling tennis on Court Phillipe-Chatrier on Friday night in Paris, consider it done.
Nadal had won seven of his previous eight matches against Djokovic in Paris, including a 6-0, 6-2, 7-5 drubbing in the 2020 final, so when the Mallorcan raced out to a 5-0 lead in the opening set it looked as if he was off to the races.
But Djokovic didn't push the panic button.
He squeaked out three games before the set's conclusion, and later said that he felt confident, despite the early deficit.
With a victory in Sunday's final all that is keeping Djokovic from becoming the first man in the Open Era to win all four Grand Slams multiple times, the Serb seemed confident in his ability to make a full recovery, even if he had just spent over four hours climbing tennis' tallest mountain.
Djokovic owns a 5-2 lifetime record against the 22-year-old Tsitsipas, and has won their last two meetings, which both took place on clay.
But he knows he'll be in for a fight after being forced to go five sets with Tsitsipas in the semi-finals last autumn at Roland-Garros.
The Serbian became the first man in history to defeat Nadal twice at Roland-Garros – 13-time champion Nadal now owns a lifetime record of 105-3 at his favourite event.