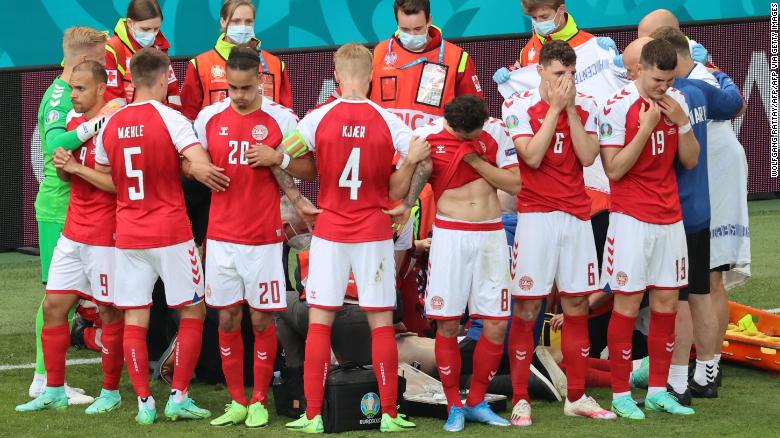 The Union of European Football Associations (UEFA) has suspended Group B match between Denmark and Finland after the hosts' playmaker Christian Ericksen collapsed on the Parken Stadium pitch on Saturday.
UEFA said the suspension had been necessitated by the 'medical emergency'.
Paramedics worked frantically to resuscitate Ericksen before he was rushed to hospital for further attention.
Both sets of players left the pitch visibly in tears and so was the case with the fans at the Copenhagen Arena.
The former Tottenham Hotspur collapsed unchallenged with a few minutes to half-time.
He plays for Inter Milan in Italy and has just won the Serie A championship.
Before the match was stopped, Erickson pulled the midfield strings for the hosts and even went close to scoring but his effort was saved.
The championship kicked off officially on Friday when Italy defeated Turkey 3-0 in a Group A match played in Rome.
Line-ups:
Denmark: Schmeichel, Christensen, Kjaer, Delaney, Larsen, Eriksen, Jensen, Wass, Poulsen, Braithwaite, Dolberg.
Finland: Hradecky, Toivio, Vaisanen, Arajuuri, Kamara, Raitala, Soiri, Lod, Schuller, Pohjanpalo, Pukki