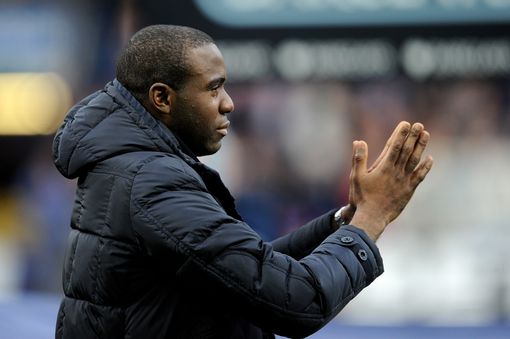 Former Bolton Wanderers player Fabrice Muamba has said he was left in tears at the sight on Christian Eriksen collapsing on the pitch.
Eriksen collapsed unchallenged during a European Championship match between Denmark and Finland on Saturday evening at Parken Stadium in Copenhagen.
In reaction, Muamba told Daily Mail newspaper of the UK that he remembered his own ordeal when he collapsed on the pitch while playing for Bolton during an FA Cup quarter-final match against Tottenham Hotspur in March 2012.
"I was in tears on Saturday. It brought back everything — everything. It was scary," he wrote in a column for the Daily Mail of the United Kingdom.
"I was at a friend's house and had only just switched on the game when I saw Christian Eriksen fall to the ground. I thought: 'No way. This is not happening.' And the more it went on, the scarier it became.
"It brought back all the memories of what had happened to me — and I was literally in tears and I don't even know the guy like that. I was thinking: 'Come on Eriksen, come on'.
"Everything was suddenly there again for me in my mind. I have always tried not to think about it too much, but it's hard not to. The more I think about it, the more it gets to me
"I have tried to move on but to see it happening to somebody else, you just ask yourself, "Why?" It is horrible. I had to call my dad straight away and say, "Are you watching this? This can't be happening. Why has it happened to him?"
He added: "I'm pleased the news is positive. But I will be more at peace if I see him come out and speak. The guy is young and you just have to wonder…I'm hoping he pulls through and comes out of it. It is very disturbing and awful to watch."
Muamba's heart is said to have stopped beating for 78 minutes before he was rescuscitated.
He retired from football on the advice of doctors.
There are also fears that Eriksen might never play football again.
The 29-year-old Inter Milan playmaker is in stable condition in hospital after he collapsed towards the end of the Group B match.
The match was suspended for an hour before it resumed after Eriksen started responding to treatment. Denmark lost the game 1-0.