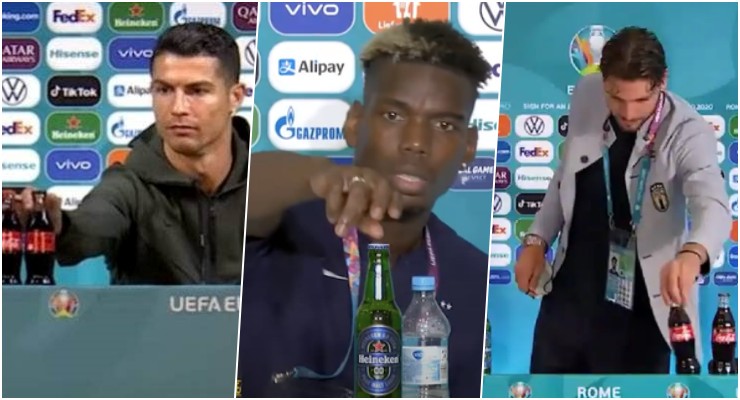 UEFA sent a stern warning to players who will remove drinks bottles from the table in their Euro 2020 presse conference as it becomes a trend following Cristiano Ronaldo's gesture.
The Portuguese star was the first player to remove a Coca-cola bottle from the table in front of him in the press conference ahead of their opening game against Hungary (3-0) on Tuesday, as he advised people to "drink water".
Paul Pogba went on by removing an Heineken bottle as a practicing-Muslim after delivering a MOTM performance against Germany.
Italy's Locatelli is the last one to remove the Coca-cola bottle and this has raised the attention of UEFA who is now planning to fine the teams of players acting like that as they the partnership between the competition and its sponsors.
Read : De Bruyne sends Belgium to Euro 2020 round of 16 as Denmark's hopes end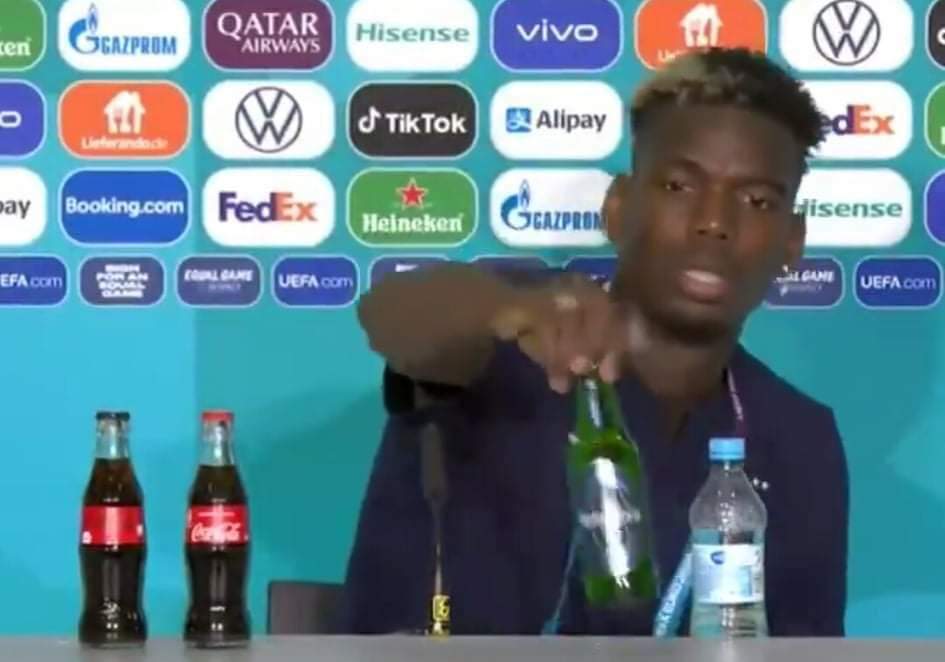 "UEFA has reminded participating teams that partnerships are integral to the delivery of the tournament and to ensuring the development of football across Europe, including for youth and women," said Euro 2020 tournament director Martin Kallen, as per The Mirror.
"They [players] are obliged through their federation of the tournament regulations to follow.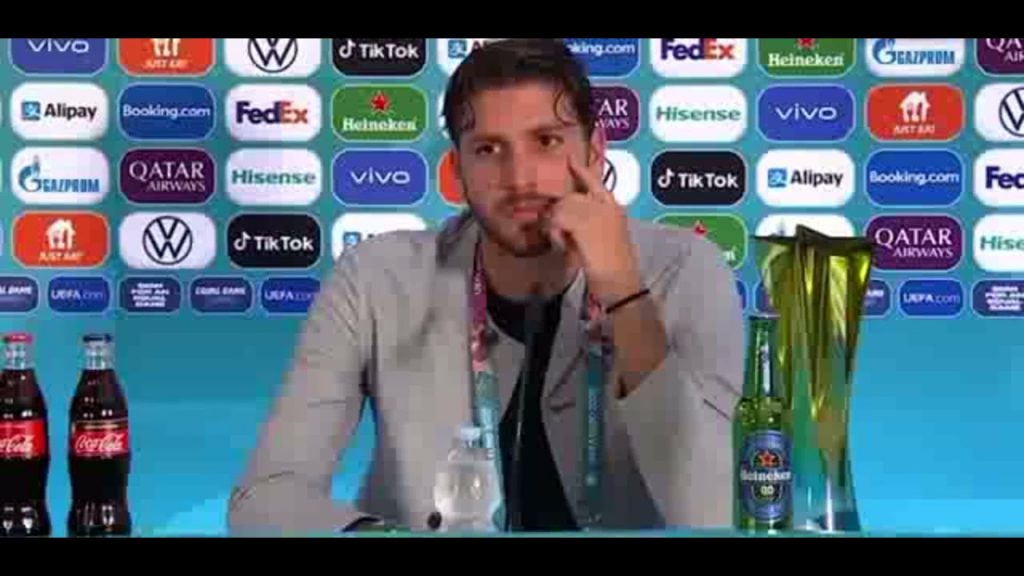 "We are never fining players directly from the UEFA side, we will do this always through the participating national association and then they could look if they will go further to the player, but we are not going directly for the moment to the player.
"We have the regulations signed by the participating federations. "We have reminded them of their obligations and of course this is always a possibility [of a punishment]."