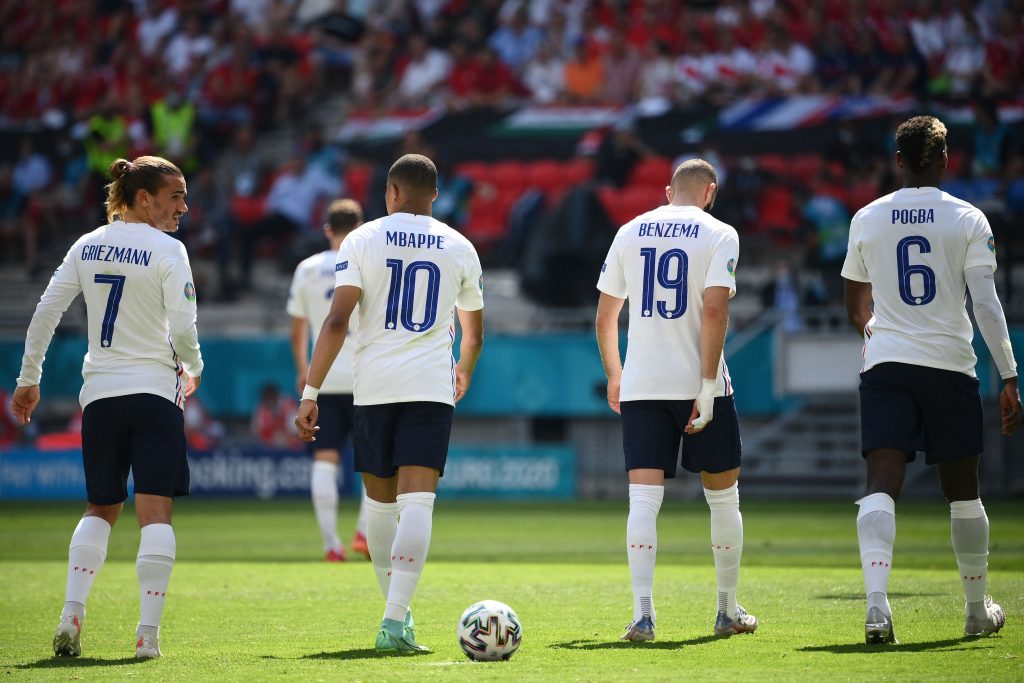 France head coach Didier Deschamp said he is satisfied with his side 1-1 draw against Hungary in their second UEFA Euro 2020 match.
The Les Bleus were made to sweat in ferociously hot conditions in the Puskas Arena, Budapest, in their second Group F game.
France started the competition with a 1-0 win against Germany and thought they will stroll past Hungary who lost 3-0 to Portugal.
However, the met another Hungary side who were compatible defensively and dangerous on the counter attack.
Atila Fiola scored Hungary first goal in this year's competition in added time before the break.
France equalized in the 66th minute through Antoine Griezmann as both teams settled for the spoils.
France have now failed to defeat Hungary in their last four meeting in Euro final losing three with just one dead.
Speaking in his post-match interview, Deschamp said it was a fair scoreline which now open the door to be more serious in the last game against Portugal.
The World Cup winning coach said, "
I'm 
satisfied – I'm not overjoyed with the result, but I'm satisfied. 
"We didn't lose, we do have a point to add to the three we have in the bag already. 
"I think this still leaves the door open for us to have a little bit of leeway for the third game."
"It's a point. It's obviously not what we hoped for but, given the context, we will take it anyway."
"Hungary put on the match of their lives. Good for them."
France currently top the group as they awiat the outcome of the other group game between Portugaland Germany.
They now  four points ahead of their group finale against Portugal, where they may well require a point.
Hungary on the side must beat Germany in Munich on Wednesday to have a chance of a round of 16 berth.