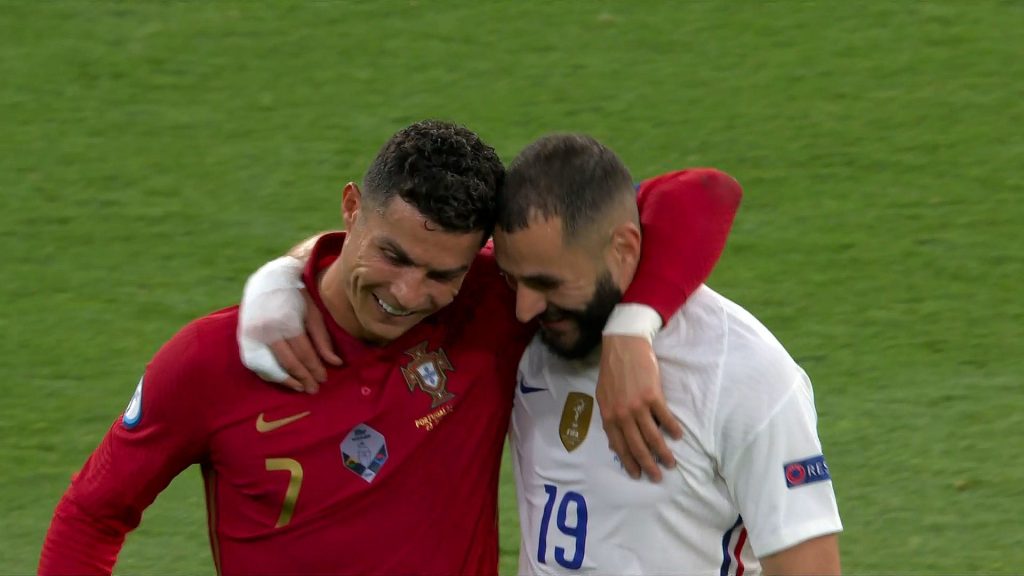 Portugal and France have just put down one of the hottest first-half since the beginning of this Euro 2020 with both sides going to the dressing room with a 1-1 draw.
Portugal have mastered things after these first 45 minutes with Renato Sanches being the man on fire in Fernando Santos' team.
However, the Seleçao's goal came after Hugo Lloris hit Danilo in an aerial duel in the penalty area. And Spain referee Mateu Lahoz didn't think twice showing the penalty place.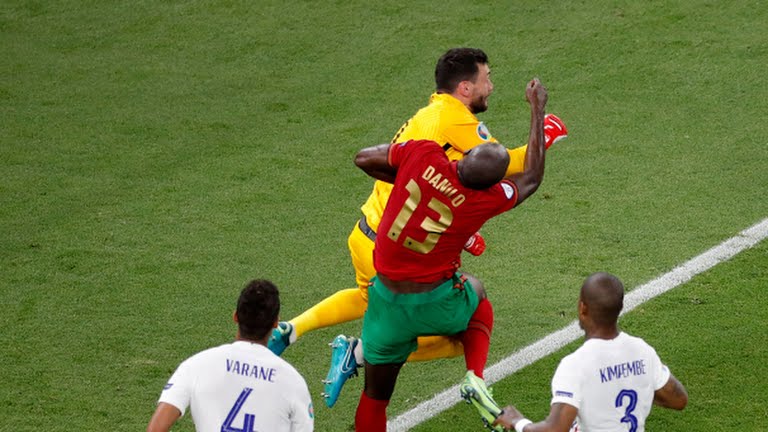 Cristiano Ronaldo of course didn't shake and converted from the spot scoring in the same occasion, his first ever goal against France. His 108th goal for Portugal bringing him closer than ever to Ali Daei international record (109).
His former Real Madrid teammate Karim Benzema responded to him through penalty also as Semedo pushed down Kylian Mbappé in the penalty area.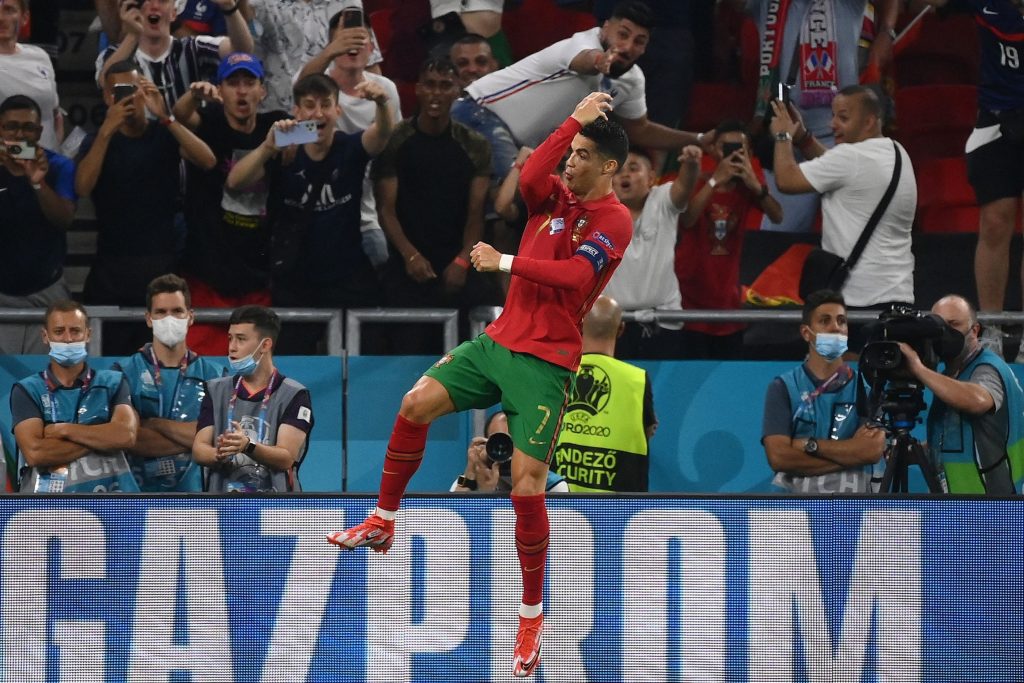 It is Benzema's first goal with Les Bleus since October 2015.
As things stand, Germany who are losing 0-1 to Hungary sit fourth in group F and will be knocked out if the scoreline does not change.