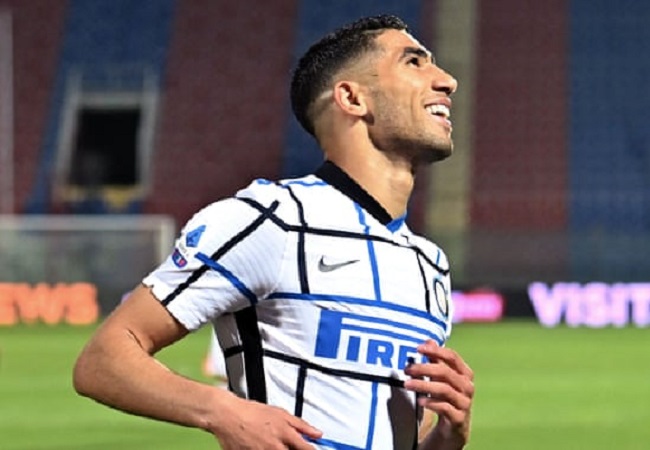 PSG and Chelsea were thought to have been the main rivals to sign Achraf Hakimi over the past weeks. Both clubs have been submitting offers which Inter judged not for the deal.
However SportItalia transfer market expert Alfredo Pedulla reports that the Parisian club will take decisive action to try and finalize a deal for the player by Sunday this week. The French club expects to make Inter a cash-only offer close to Inter's €80 million valuation for the Moroccan.
PSG and Chelsea floated offers with the Nerazzurri which they hoped would persuade the club to part with the Moroccan, with Chelsea in particular hoping that offering players in return would be enough to reach an agreement.
However, Inter have always preferred a cash-only offer as a means of meeting their valuation of the player. And it appears that Paris Saint-Germain are the club prepared to make an offer that Inter will accept.
A summit is expected this week between Inter directors, PSG Sporting Director Leonardo, and the player's agent Alejandro Camano, with the Parisians hoping that the deal will be closed there.
With PSG having been the favourites through the process and thought to be very close to a decisive breakthrough, it will take something special from Chelsea to sign Hakimi at the last minute.
ALSO READ : ACHRAF HAKIMI TO LEAVE INTER AS HIS AGENT EXPECTED IN MILAN TO FINALIZE TRANSFER