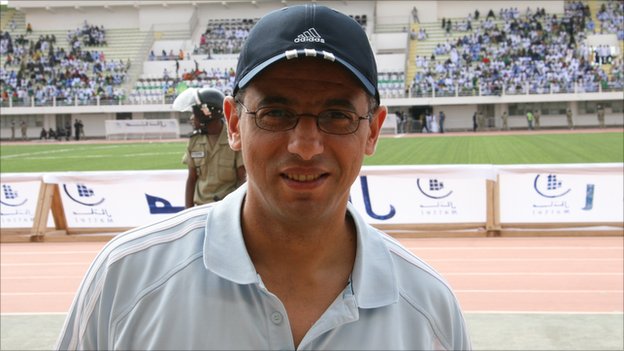 Belgian Adel Amrouche has been released from his job as Botswana's Zebras coach.
In a press release, Botswana Football Association (BFA) Chief Executive Officer, Goabaone Taylor, said they opted to release Amrouche after he had asked for a leave of absence to attend to a private matter.
The former Burundi and Kenya mentor had announced that he would leave the post after the Cosafa Cup scheduled for South Africa from July 7 to 18 2021.
"Since the Cosafa tournament is the last competitive tournament for the Zebras in the immediate future, the BFA amicably resolved to release Amrouche.
"The affairs of the National team in preparation for the tournament, set to take place in Nelson Mandela Bay in South Africa from 7-18 July 2021 shall be handed over to Letang Kgengwenyane.
"The BFA understands and supports Mr. Amrouche's situation and wishes him all the best in his future endeavours," Taylor said.
The Belgian took over the Zebras in 2019 on a two-year deal.
Amrouche has since expressed gratitude towards the BFA for the opportunity to manage the team.
"I'm eternally grateful for the opportunity to lead the Zebras over the last two years. I leave having picked up quite a number of valuable lessons that will be necessary in the journey ahead. I wish the Zebras success in future competitions," Amrouche said in statement recently.