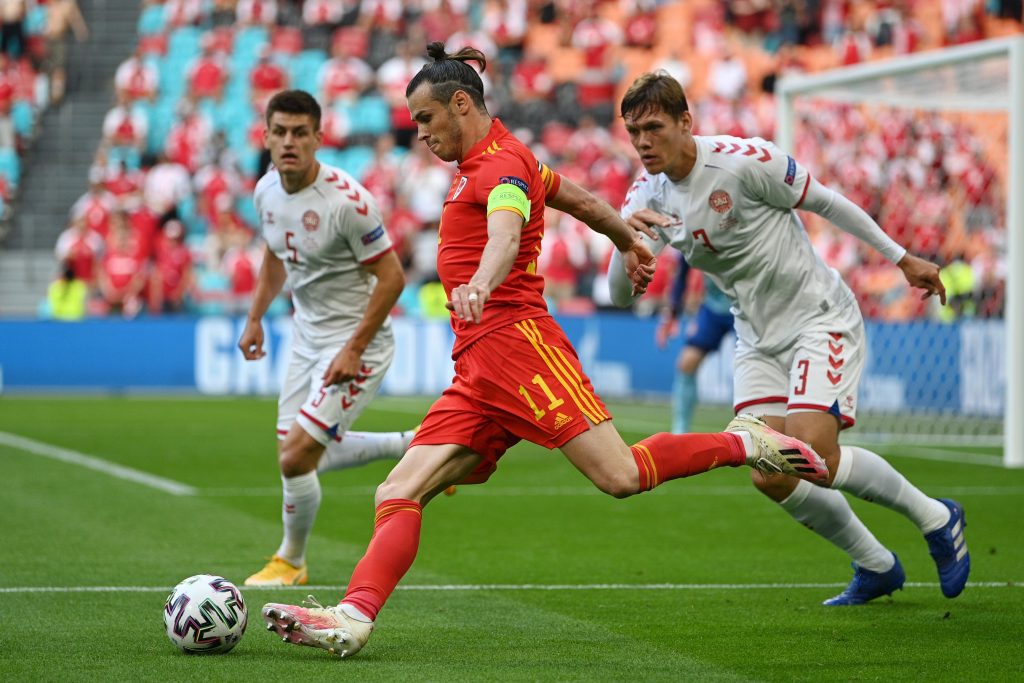 Wales captain Gareth Bale said he is still proud of his teammates despite their huge loss and exit from the Euro 2020.
Bale was in action for the whole duration as Denmark outclassed Wales 4-0 in Amsterdam to reach the quarter finals of thr Euro after 17 years.
A brace in both half by Jasper Dorsberg and goals from Joakim Mæhle and a stoppage goal from Martins Braithwaite saw Denmark ousted Wales.
Speaking in his post-match interview, Bale hailed his teammates for putting their effort despite the result not going their way.
He said, "The boys kept fighting, like we always do.
"We showed real heart, and I know that the scoreline maybe doesn't reflect the game,but I'm happy the boys went out fighting. 
"We showed real character and heart."
"Obviously everyone is devastated. 
"I think we played very well for the first 20-25 minutes in the first half. 
"We had full control, creating chances. Going forward we have to learn from this. 
"It's something we'll take on board, and we'll go from there."
"It's disappointing, that's all I can say. 
"We've missed an opportunity, but I can't fault the effort and that's the minimum requirement. I'm proud of them still."
"To finish how we did is disappointing. 
"The boys are frustrated and angry, understandably. I'd prefer us to go out that way."
"It's not how we wanted the game to go. 
"From our point of view we started very well, and then the game changed. 
"We tried to play in the second half but made a mistake to concede, which killed the momentum on our side."
With the heavy lost, Wales have conceded more than one goal in only three of their last ten EURO final tournament matches.