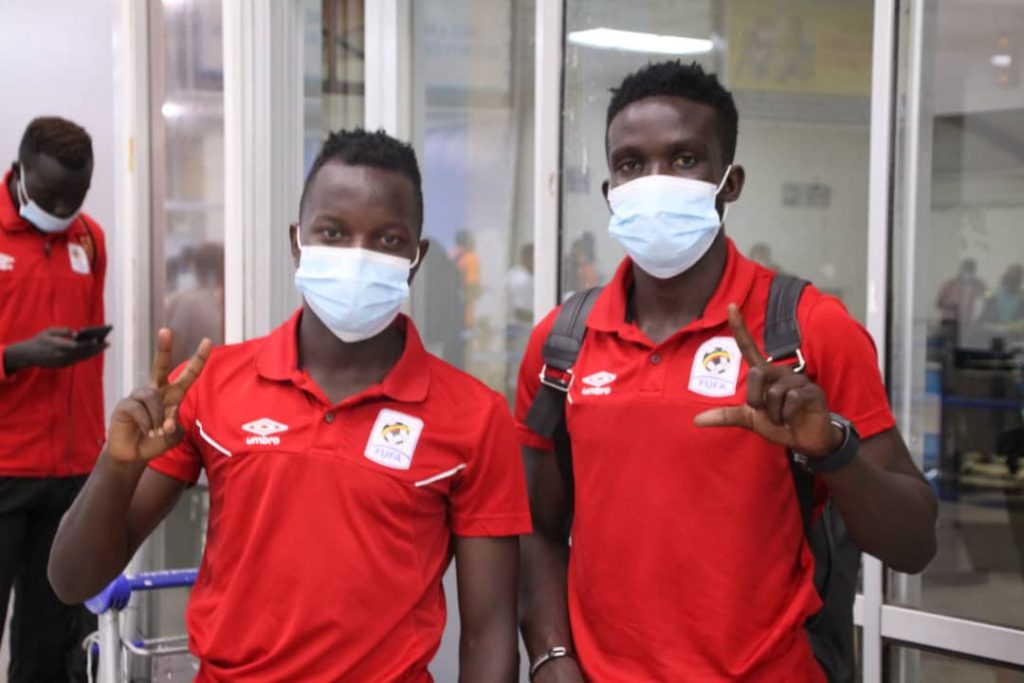 Uganda's Cranes left for Saudi Arabia on Tuesday for camp training ahead of the Cecafa Challenge Cup.
The Cranes will also use the training to fine tune for the forthcoming 2022 FIFA World Cup Qualifiers scheduled for September 2021.
"While in Saudi Arabia, the team will play two friendly games against the Saudi National Team (The Falcons) on 2nd and 5th July 2021. The travelling contingent has 25 players and 10 officials," Fufa website reports.
Uganda are among the favourites for the Cecafa tournament which Ethiopia will host from July 17 2021 at Bahir Dar.
Earlier, the competition was scheduled to start from July 3 to 18 2021.
However, Cecafa announced that member associations had resolved to push the dates forward by two weeks due to some challenges.
"The change was necessitated by some Member Associations having their countries go into lockdown due to Covid-19 and are struggling to get government approaval to trave to the event," a statement from Cecafa said.
"The change was also made because the South Sudan technical bench and some of their players are currently being quarantined in Doha, Qatar after attending the Arab Fifa Cup and will only travel on the 7th of July, while the League in Tanzania is also still ongoing and will be completed on the 18th July 2021 with some players only being available to travel after it is complete."
Cecafa has since resolved that participants should feature under-23 teams in the tournament plus at least three overaged players.
Other teams expected Cecafa tournament are the Democratic Republic of Congo, Kenya, Tanzania, Eritrea, Djibouti, Sudan, South Sudan, Rwanda Burundi, Somalia and Zanzibar.