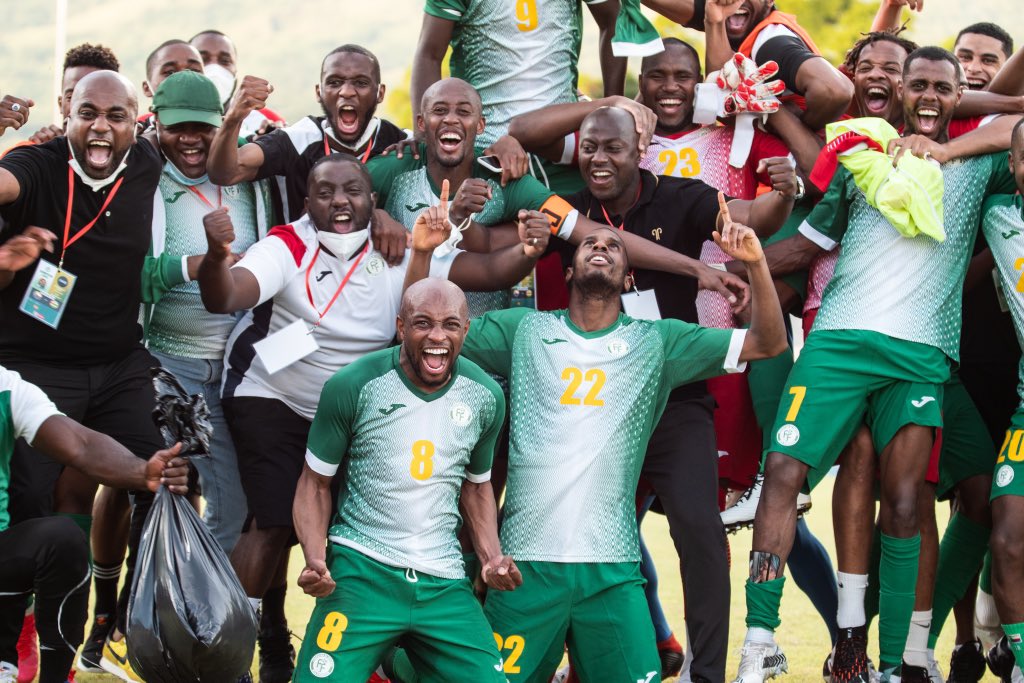 Comoros Islands have withdrawn from the forthcoming Cosafa Cup due to Covid-19 travel restrictions.
The withdrawal of the islanders has led to the revision of fixtures for Group B which comprised Comoros, Madagascar, Malawi and Zambia.
Cosafa website reports that the absence of Comoros leaves the group with just three teams at the tournament which runs from July 6 to 18 at Port Elizabeth in South Africa.
"It means Madagascar will take on Malawi in the opening game of the group on Wednesday (kick-off 15h00 SAST), with the Malagasy to then meet Zambia in the second game on July 10 (15h00)," Cosafa says.
Malawi and Zambia will contest in the final pool match on July 13, a potential decider for top spot.
"Only the top team in each of the three groups will advance to the semifinals, along with the best-placed runner-up," Cosafs website adds.
To level the playing field in the calculation for that best runner-up position, the results against the bottom sides in the four-team Groups A and C will be discarded.
This is only to determine the best runner-up across the pool, the winners of each group will be decided using all games.
The other fixtures in the competition remain the same, with the action will get under way on Tuesday as Eswatini meet Lesotho in Group A (14h00). Later, hosts South Africa will play Botswana (17h00).
The first matches in Group C will be played on Thursday when six-time winners Zimbabwe tackle Mozambique (12h00) and west African guest nation Senegal face Namibia (15h00).
The group stages will end on July 14, with the semifinal matches to be played two days later. The competition final and third-place play-off will be staged on July 18.
Zambia are the defending champions and have since named a strong squad of South Africa based players such as Cyril Chibwe, Augustine Mulenga and Justin Shonga.
Group A fixtures:
6 July
Eswatini v Lesotho 2pm
SA v Botswana 5pm
9 July
Lesotho v Botswana 12:00noon
SA v Eswatini 3pm
12 July
Botswana v Eswatini 3pm
SA v Lesotho 3pm