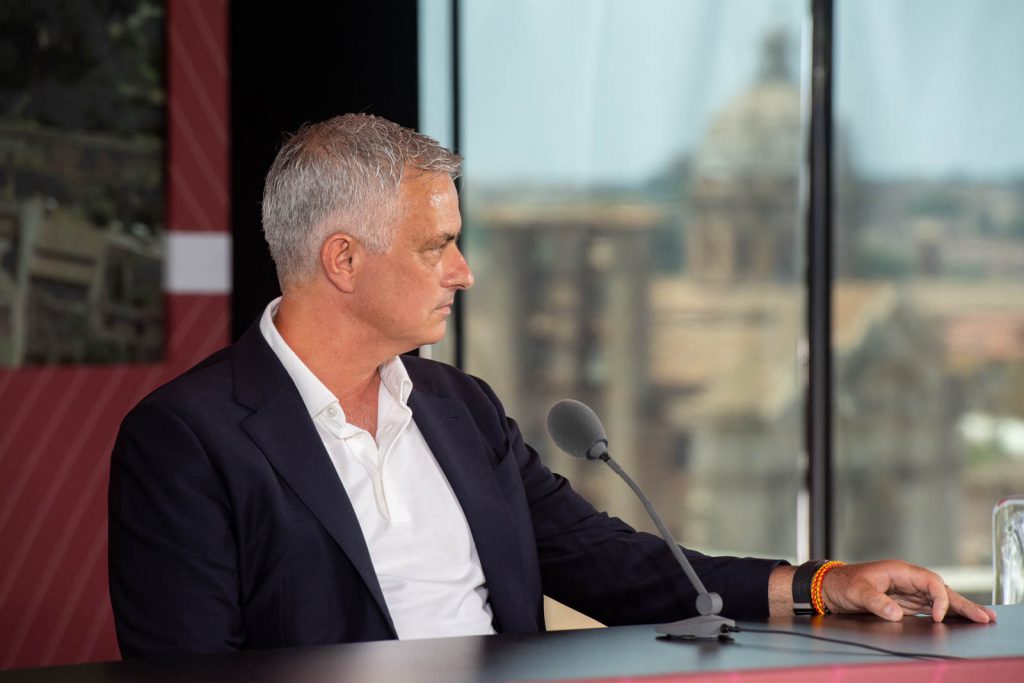 AS Roma manager Jose Mourinho said he is more mature now though the same person for better of for worse.
Mourinho who was announced as Roma new manager had his first press conference with journalist at hand to drill the former Tottenham manager.
The Portuguese revealed his plans to get Roma back to it's rightful place in the Serie A and his decision to have a Roma not for Mourinho but for the fans.
"I am a better coach", according to the club media.
"Everybody should feel like that is the case, though.
"If you are not improving, then something is not working properly.
Asked how it has been after leaving the Serie A as Inter Milan in 2010, the former Manchester United manager answered;
"I am more mature now; I am the same person though, for better or for worse."
"I am a victim of everything I have done before. I am victim of how people look at me now, unfortunately.
"At Manchester United I won three trophies and it was called a disaster. 
"At Tottenham, after arriving in a tough moment, I reached a final that I was unable to lead the side out in. 
"What is a disaster for me, would be an amazing achievement for others.
"The targets? Speaking in a very pragmatic way, our first target is to win the first competitive game we have. 
"Then after that we will think about the next target. There is a job to be done, this team and this club needs to improve each and every day. 
"We have started in that regard with all the infrastructure at Trigoria."
"So that is our objective: every day we need to do better and to be better."
Reacting to critics who said he is no longer among the best coach, he said;
"I have already responded to that: at the last three clubs I have worked for, I won a league title with Chelsea, three trophies with Manchester United, and reached a final that I could not manager in with Tottenham.
"What is a disaster for me, others have never done in their life. It's my fault."
On his plans when the league gets underway, Mourinho said he does not want people to compare his team to others.
"I don't want 'Mourinho's Roma', I want a Roma for Roma fans. 
"I am one more of them, that's it. If you want to talk about Allegri's Juventus, Spalletti's Napoli, Sarri's Lazio then you can do that – but I don't like anyone talking about it being Mourinho's Roma."