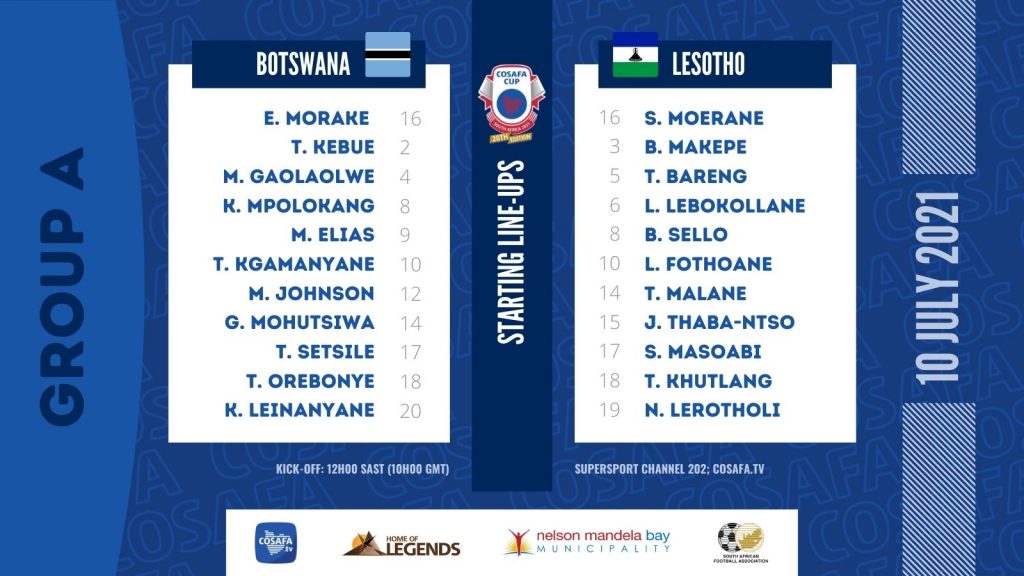 Botswana will be hoping to get their first win the they face Lesotho in a Group A match of the ongoing Cosafa Cup in South Africa in a lunchtime kick-off.
Botswana have remain unbeaten in their previous games against Lesotho in all competition and friendlies.
Both teams have met eight times with Botswana winning four games and four ended in a draw.
Lesotho bounced back from a defeat in their first group match to claim an impressive 2-1 win over Senegal on Thursday.
Today's game could see Botswana get their first win having lost their opening game by 1-0 to South Africa.
Here is how both teams line up 
Lesotho possible starting lineup:

Moerane; Rasethuntsa, Makepe, Lerotholi, Malane; Lebokollane, Fothoane, Bereng; Brown, Khutlang, Motebang
Botswana possible starting lineup:

Morake; Johnson, Gaolaolwe, Ditlhokwe, Leinnanyane; Mpolokang, Thulare, Boy; Elias, Setsile, Kgamanyane