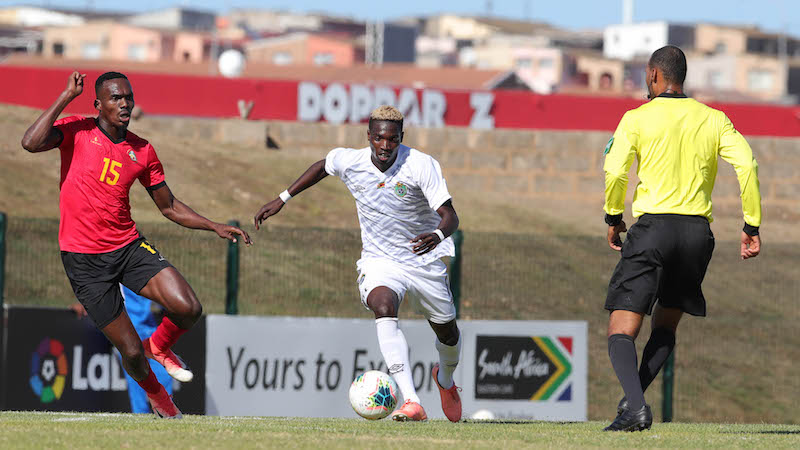 Namibia defeated Zimbabwe 2-0 on Sunday afternoon to cement leadership of Group B at the Cosafa Cup underway in South Africa.
Zimbabwe defender Qadr Amini's own goal put Namibia ahead in the 70th minute before Elmo Kambindu sealed the victory with four minutes to full-time at Isaac Wolfson Stadium.
The Brave Warriors took their tally to six points from two games as they started the tournament with a 2-1 win over guests, Senegal.
In the other camp, Zimbabwe have two points and remain winless in three games following draws 0-0 with Mozambique and Malawi (2-2).
Zimbabwe coach Zdravko Logarusic had made one change to the squad that held Malawi to a two-all draw on Thursday.
The coach has dropped Macclive Phiri to the bench while Nyahwa has the nod in the starting line up.
However, the changes did not have much impact as it was Namibia who prevailed.
The games are taking place behind closed doors in Nelson Mandela Bay where 10 teams are in two groups of five each and the top two from each pool will proceed to the semifinals.
The tournament started on July 6 and ends on July 18. Zambia are the defending champions and are in Group A.
Starting line-ups:
Namibia XI: Kazupa, Kamberipa, Hambira, Petrus, Gebhardt, Fredricks, Katjiteo, Papama, Stephaus, Limpondi, Kambindu.
Warriors XI: Arubi, Mucheto, Amini, Nyahwa, Mavhurume, Dzingai, Musaka, Sarupinda, Karuru, Hachiro, Matare.