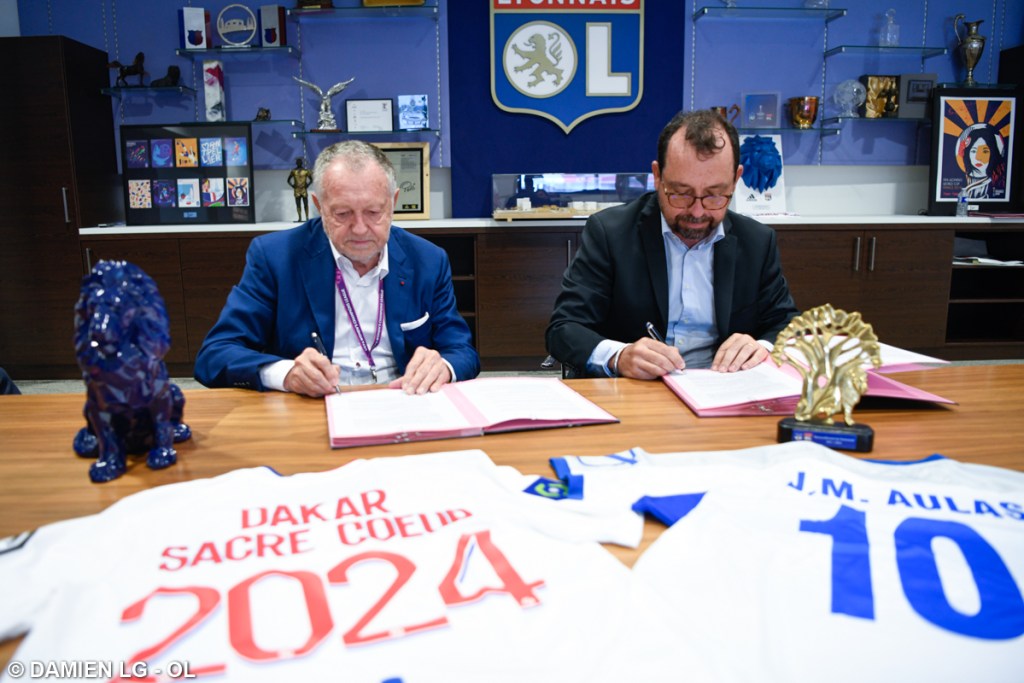 French Ligue 1 side Olympique Lyonnais have extended their sister relationship with Senegalese team, AS Dakar Sacré Cœur.
Lyonnais have confirmed on their website to have extended the cooperation by three years unti June 30 2024.
Speaking after extending the agreement, Matthieu Chupin, Deputy President of AS Dakar Sacré Coeur, said: " Since 2015, Olympique Lyonnais and Dakar Sacré-Cœur have been developing a high-quality sports and human project. Many synergies are at the origin of this beautiful story. Our two clubs, in different contexts and scales, share the same economic and social ambitions in the service of successful sports projects. Finally, our partnership is a magnificent example of the richness of interculturality on a daily basis."
Taking his turn,Jean-Michel Aulas, President of Olympique Lyonnais said: "We are proud to continue this beautiful story today with our partners from AS Dakar Sacré Coeur. Over the years, this cooperation has been rich in human and sporting encounters which have enabled our two institutions to grow together. This new extension marks a further step in the tremendous momentum that has been driving this project for 6 years in Dakar. It is with determination and ambition that we will continue this same momentum over the next 3 years. "
The partnership involves exchange of notes on technical expertise, exchange programmes and youth development among others.
The two teams signed the initial agreement in 2015, hence the renewal.
"The partnership between Olympique Lyonnais and AS Dakar Sacré Coeur has notably facilitated the recruitment of two players from Dakar to Lyon: Ousseynou NDIAYE and Abdoulaye NIAKHATE NDIAYE.
"This collaboration also saw the birth of an ambitious women's team, crowned this season, champion of Senegal for the first time in its history, just 3 years after its creation," the French side says.
AS Dakar Sacré says it operates based on its values ​​such as interculturality, parity, solidarity, performance or self-sacrifice.