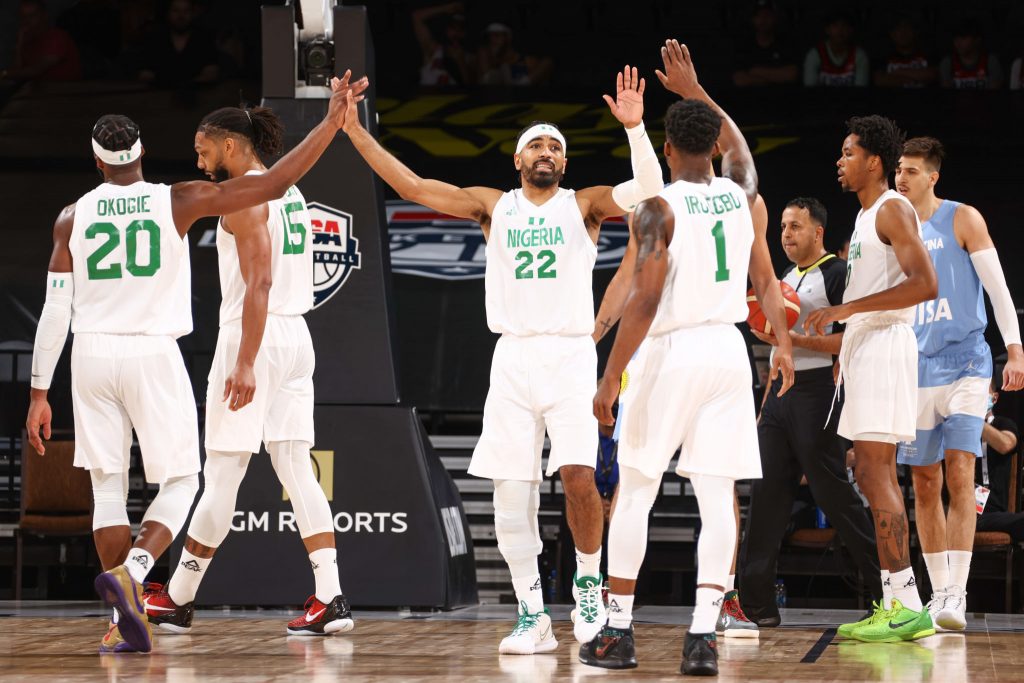 Nigeria men's Basketball team D'Tigers continued their impressive for in preparation for the Tokyo Olympics with a victory over Argentina.
D'Tigers after defeating USA Basketball team who are ranked No. 1, smashed fourth placed Argentina 94-71 in another warm up friendly on Monday in Las Vegas.
Nigeria began the game trailing as Argentina led by two points after the first quarter.
D'Tigers improved their momentum through Precious Achiuwa in the second quarter as things turned around for good to the team.
Obi Emegano Achiuwa who made a nice leap and knocked in the ball.
The rampaging Achiuwa then drew a foul and made one of his two Free Throws, made a drive to take Nigeria 5 up, before he sunk in a 3 as both teams went into the break with Nigeria leading 36-26.
By half time the score was Nigeria 43-33 Argentina with D'Tigres leading Argentina by 19 points. 
Argentina tried very hard to drastically cut the deficit in this game, but D'Tigers didn't give any room for that.
Nigeria went up 19 points after the third quarter
Argentina 55 – 74 Nigeria.
D'Tigers lead Argentina by 24 points at some point in the game. Miye Oni, Jahlil Okafor, Chimezie Metu, Obi Emegano, all D'Tigers players showed up.
Argentina 60- 84 Nigeria
Nigeria is using the friendlies to tune up for the Tokyo 2020 Olympic games where they will also play USA in their group.
Watch Snippets of D'Tigers Win over Argentina- Video Credit:@nbbfonline